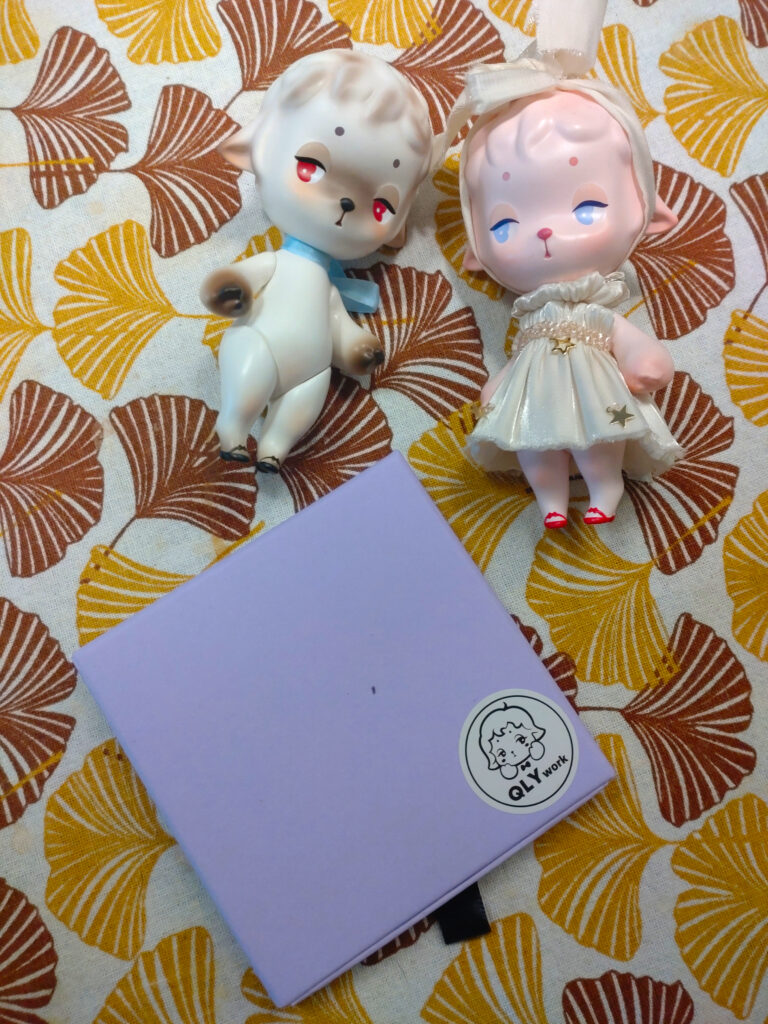 When I ordered something from outside of the EU, it never comes as a surprise delivery at my door. The PostNL app tells me how much import tax I need to pay to release my packages from customs prison.
I preordered these two outfit sets on the 1st of March and they arrived last Saturday. They were shipped on the 6th of of May which means they weren't too long on the way or in customs. I can't recall how long the turnover time of the preorder was but seeing the amount of retweets the creator is doing daily of arrived packages, they sold more then just 50 outfits.
It was a letterbox, no signature package so I didn't really need to stay home for it. This time the delivery guy was quite sneaky as the dog didn't hear him. 😉 She usually barks up a storm when she hears the creaking of the letterbox lid. We have an outside letterbox, so no doggie destroyed mail. Doris is a good doggie though, she doesn't wreck things.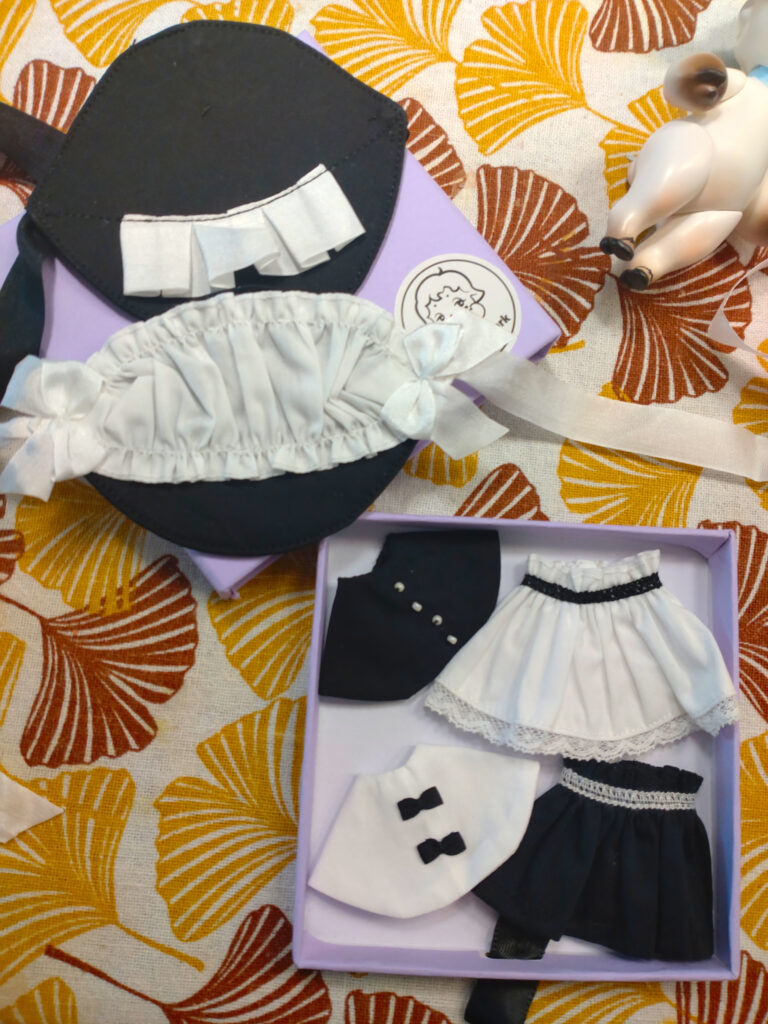 I was pleasantly surprised to see that the capelets are lined and the wee buttons and bows on them are really cute. They are sown by machine and seeing the size of the garments it is a pretty well done. The dolls themselves are around 12 cm high so it is a lot of minuscule stitching they have to make.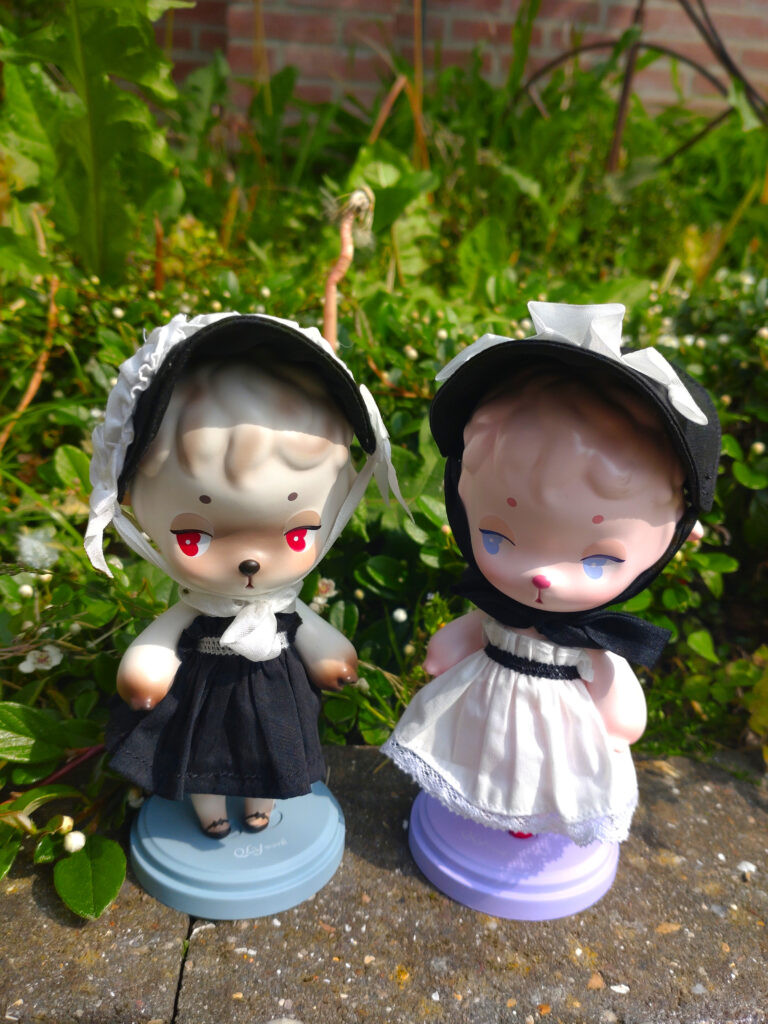 I opted to put the black dress on the tan and white sheep as it contrasts nicely with her arms and black shoes. The pink sheep looks stunning in white. Looks like they are going on a Victorian outing. Victorian times are heavily romanticized, as I wouldn't want to be a woman in that time period. The ribbons on the bonnets are really long, easy to tie them on their heads but hard to hide behind their backs. I had to use paperclips to keep them in place while I took photos.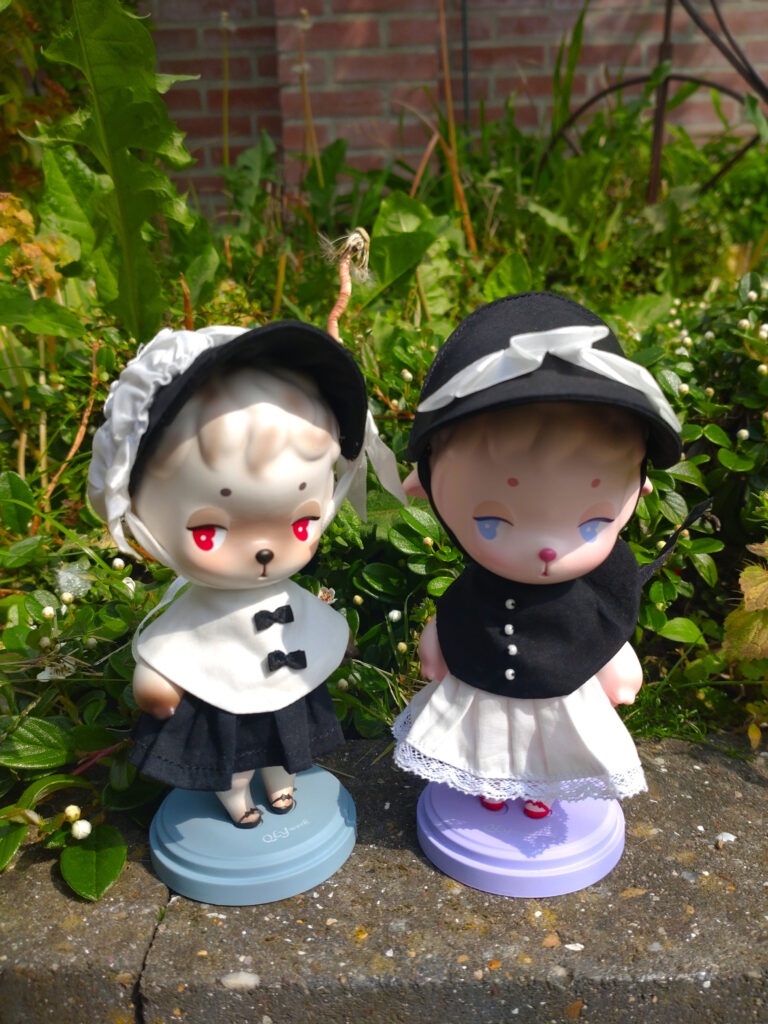 If only I had some small suitcase and a steam locomotive. Heck, I would need to create a whole trainstation then, but I have no room to store such an elaborate diorama. Didn't take a obligatory cat photo as I shoo'ed him away this time. He kept knocking them over T_T.