It's been a few months since my last blog post. I wanted to post more but than life caught up with me, the World has gone to hell multiple times and I didn't feel remotely motivated to post anything. So maybe I am back, can't make promises. 😉
The holidays season is upon us and the Netherlands adopted insane marketing scams like Singles' Day, Black Friday and Cyber Monday to buy more shit on 'sale'. Why I put sale like this is because online and physical stores aren't always honest about the pricing during these periods and scam the frick out of us silly consumers.
I have the PostNL app, a DHL app, UPS and DPD accounts to make tracking my International shipment easy-peasy. It also make is quite easy for me to redirect my packages to a local pick-up point in case I am not home. There is nothing more annoying than trying to deliver a package when the receiver is not home, speaking as an ex-deliverer. Especially when the rest of your neighbourhood is fed up with yo' shit and refuse to accept the package. Not accepting a package is not a crime peeps, but when people do hold something for you and you don't come to pick it up you are an asshole.
To my surprise and utter disgust after Black Friday a pop-up came on the app of PostNL that they were doing deliveries on the Sunday to deal with the rush. THEY HAVE NEVER WORKED ON A SUNDAY LIKE THAT BEFORE.
And for those whiny cunts that come in but whenever I buy from BOL.CUM I can chose for Sunday delivery. These are special outside contractors hired for that dumb ass service and they get paid a whole lot more than your regular driver, because it's A SPECIAL SERVICE YOU BUY.
As an ex-driver there were some good moments when on the job but they were overshadowed by the horrible experiences I had in my less than two years at that position. You read that right, less than two years because of the weight of the packages I've permanent nerve damage in my right arm. I got RSI from my job.
You might think omfg you weaksauce of a woman, but when I applied to the job and I asked if women were suited the manager told met that 30 kg packages were more of a freak occurance than the norm. Until motherfocking IKEA used the regular post to ship Billy bookcases and those wretched 30kg dogfood bags. Still have eternal hate for that man who had ordered 5 of those bookcases and then offered to help unload but concluded it was too heavy for him.
I had serveral nightmarish customers, those who ordered 20 cases of wine and than asked us peasants to put it in their wine cellar, with slippery green staircases. Or the parents that use you as an example for their children that when you don't go to school you work for PostNL. Than there were the men that argue with me that their wives order too much, why are you yelling at me? The people with aggressive dogs not restraining them when they open the fucking door. The people who think you aren't worth a good morning, good afternoon or even a happy holidays and slam the door in your face when they accepted the package. Or that fecker that order a wooden picknicktable that couldn't be collapsed.
But the worst was management. Those smug bastards that told us to step up more each time our stops were over 300. Told me that I wasn't paid to think when I mentioned my pick-up point was closed for a two week renovation and I had no other place to deliver my pick-up packages. Told us to go out on deliveries when there was black ice and only let us come back when the third van ended up in the water. And ultimately complained that I wasn't allowed to drive due to the muscle relaxant medication I received. You fuckers weren't insured if I crashed my van.
I've worked 10-12 hours a day while getting paid for 8 hours. Because when you have 339 stops (physical addresses) and you are clocked for 8 hours, you have roughly 1,5 minute between stops. This is an ideal situation with the receiver standing at the open door as soon as pull up, I can park right infront of the address and all the packages would be in close proximity of each other. But in reality the loading of your van was also 45 minutes, driving from the depot to my first stop was 20 minutes. I had the drive out to the farmhouses on the way to my urban first stop. I spend waiting longer than 1,5 minute for people open their door. I have to scan out my packages at the pick-up spot which isn't always a full manned place because they are often store clerks serving their customers and I need to wait for them and then pick up the ones that need to returned to the depot. So often I skipped my lunch and breaks because I just wanted to get home.
I quit waaaay before Covid hit but I've talked to the drivers during that period and they said the situation got worse and the amount of packages had risen to insane amounts. And the only people profiting were the fat cats at the top of the company.
So I made it my practice to avoid ordering during stupid Black Friday, Cyber Monday and Smingles' Day. Redirect my packages to pick-up points when I am not home and tip my driver each holiday season. Because each year I have a new driver, they don't last which is sad.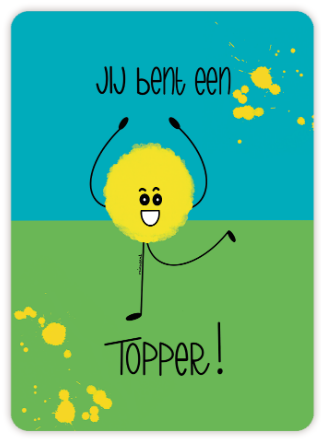 And please stop and think about why some drivers leave packages at doors, under doormats, over the fence, thrown through an open windon, on your balcony, in the bushes behind the house. It's because management told us to go fuck ourselves because we aren't paid to think and just need to hit unreasonable targets.
Happy holidays!