It's been a taxing few months at the office and I needed a short break. When the commotion died down I mustered up my courage to ask for some time off. Mind you, my boss is not a difficult person but I just thought there was no space in the planning and I had to wait until the end of May for my other short break. So I booked a hotel in a remote part of Rotterdam, in the harbour area.
Rewriters Rotterdam have a map of all the street art locations across town and they do guided tours. But because Covid-19 is still throwing his merry self around I decided to try finding them solo. When it's a bit safer again I will book a tour through them.
I haven't found them all which was a shame, I did everything by foot and seeing that I haven't walked long distances in ages I was knackered after two days. I could have gotten a OV-bike but I hate those with a passion. Coaster brake how I loathe you.
My love for street art is pretty big. I admire these artists as they use brick or concrete as their canvas. When I lived in Belfast the ugly and menacing murals sometimes were replaced by beautiful and inspiring street art. Balaclavas and guns hideous, animals or fairies or anything not remotely like a balaclava is awesome. I'll write about the street art I found there in another post.
Disclaimer: description is my interpretation and does not reflect the artists. I can be totally wrong. 😉
Central District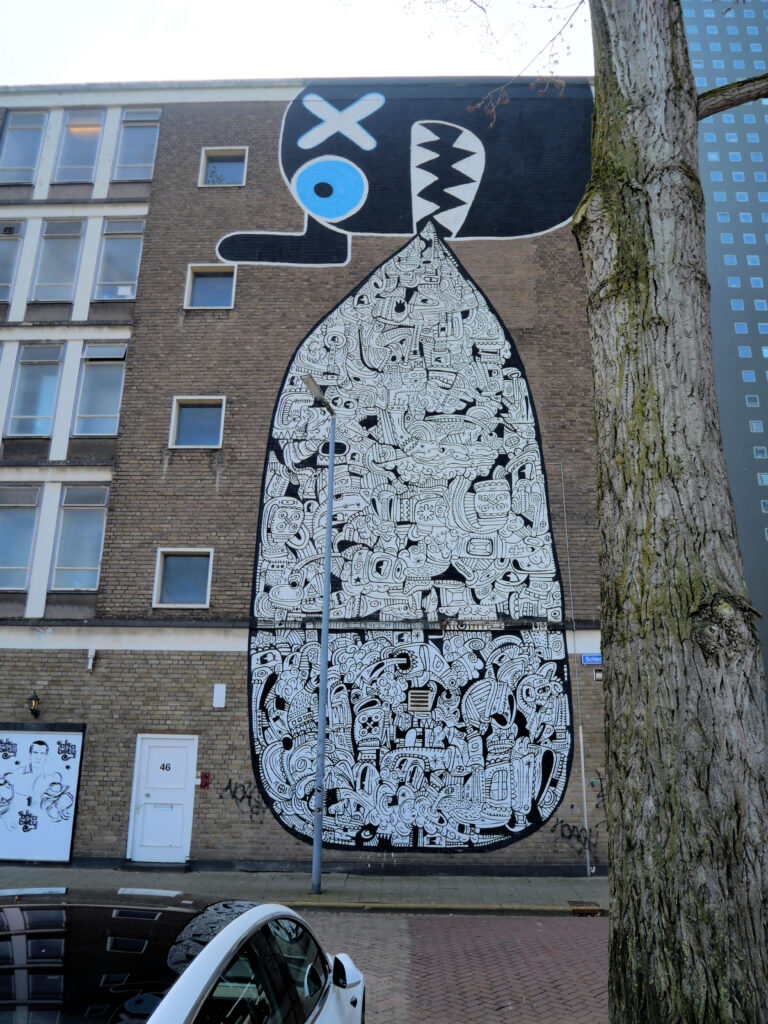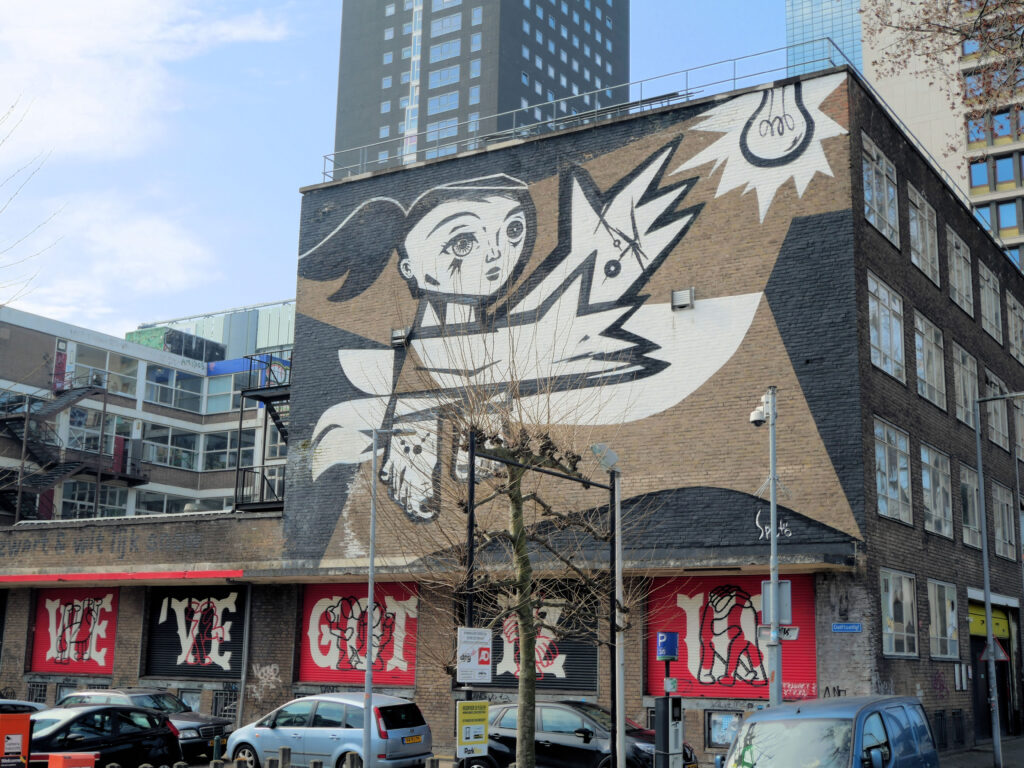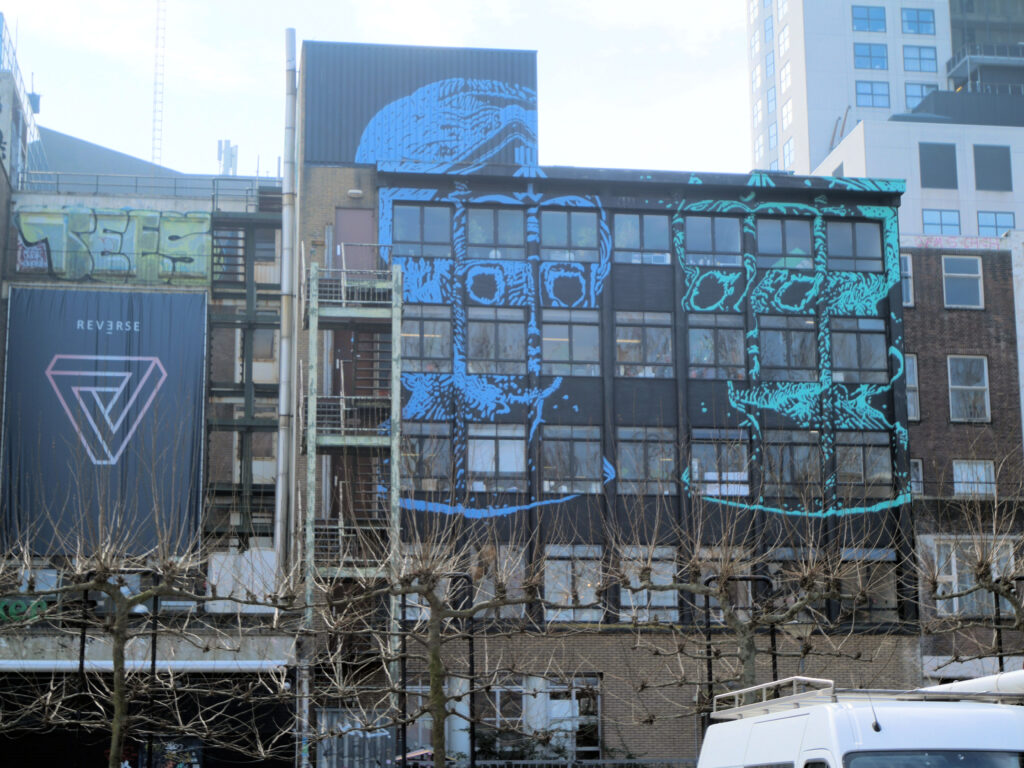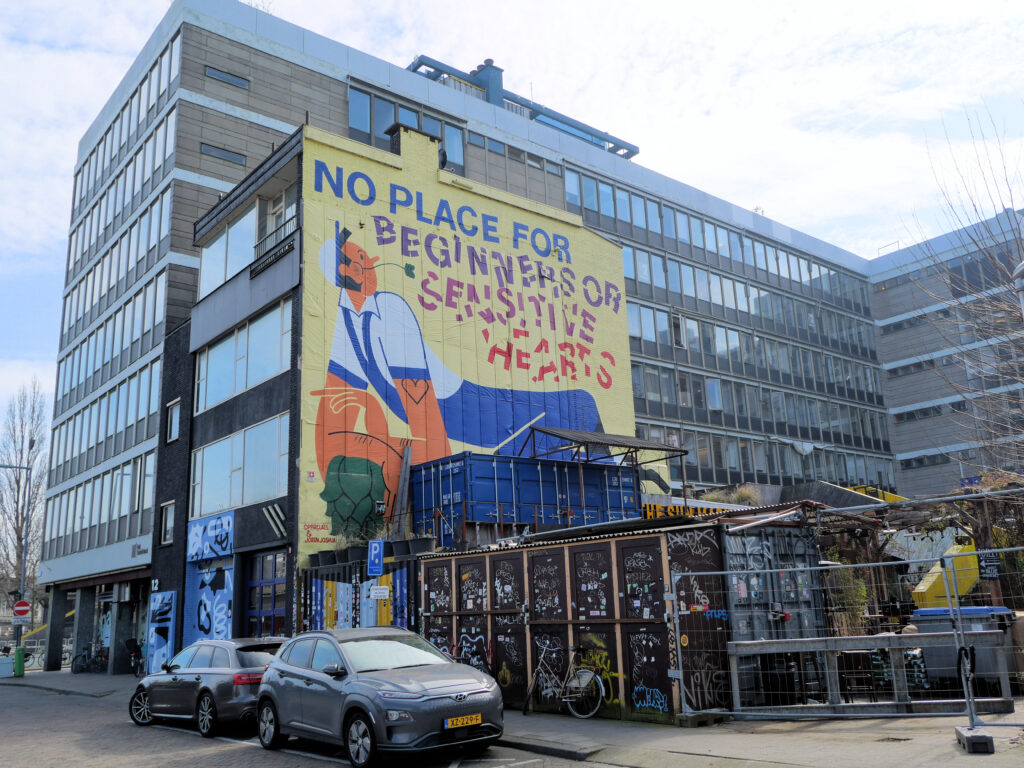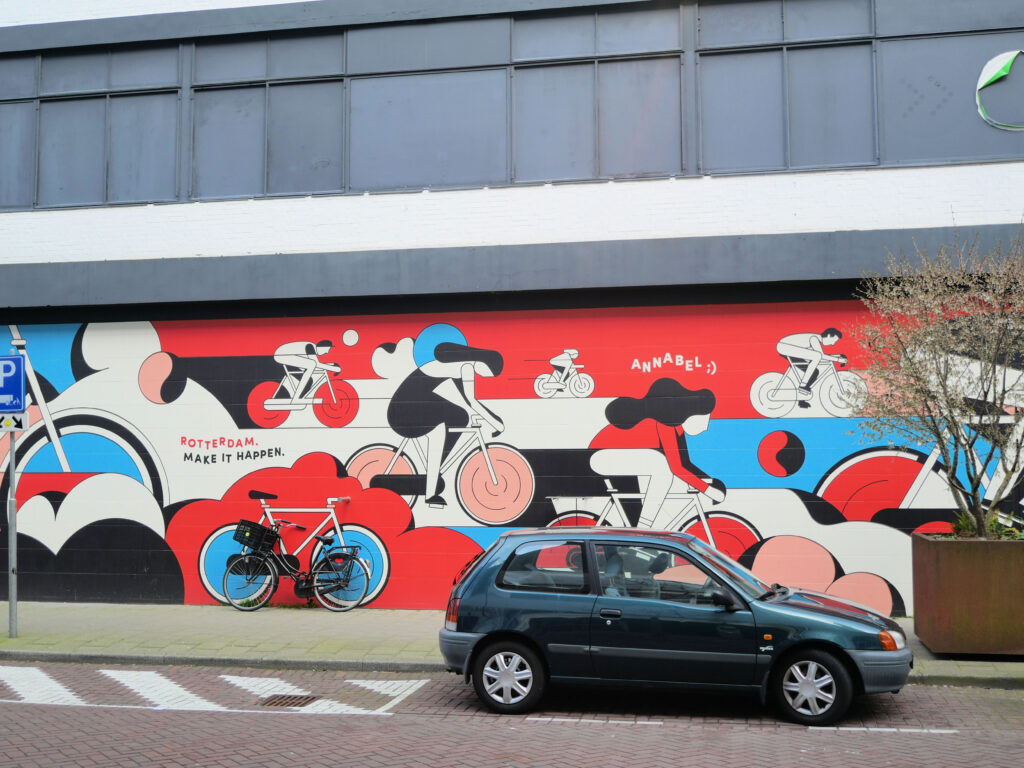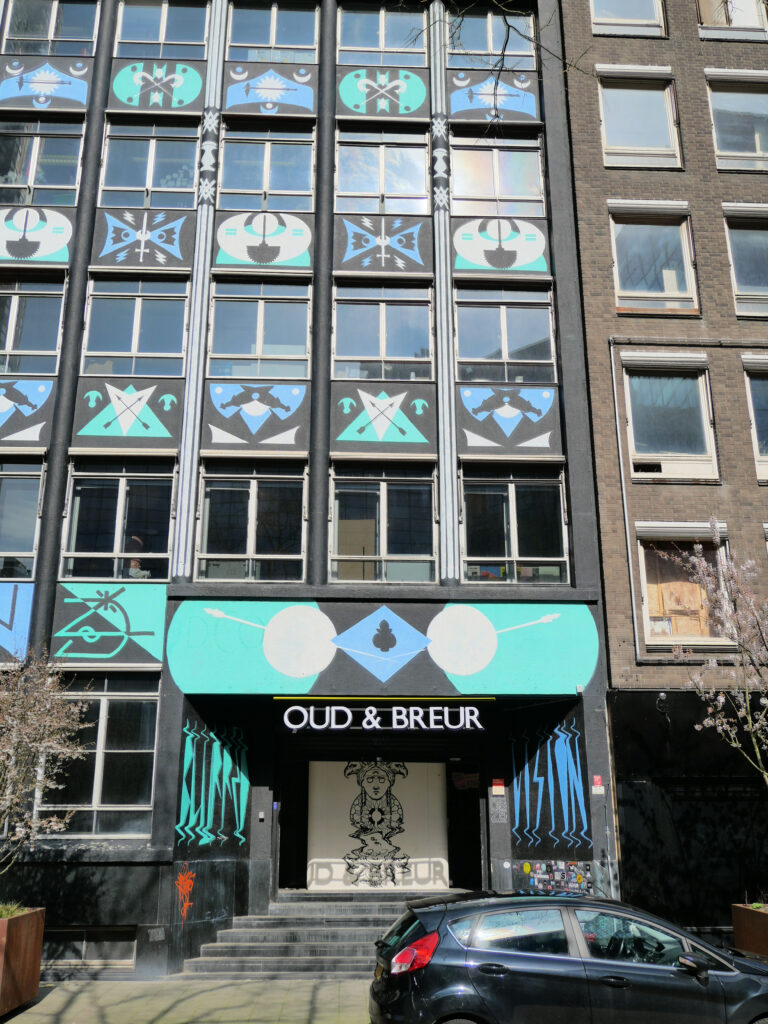 Near the Erasmus bridge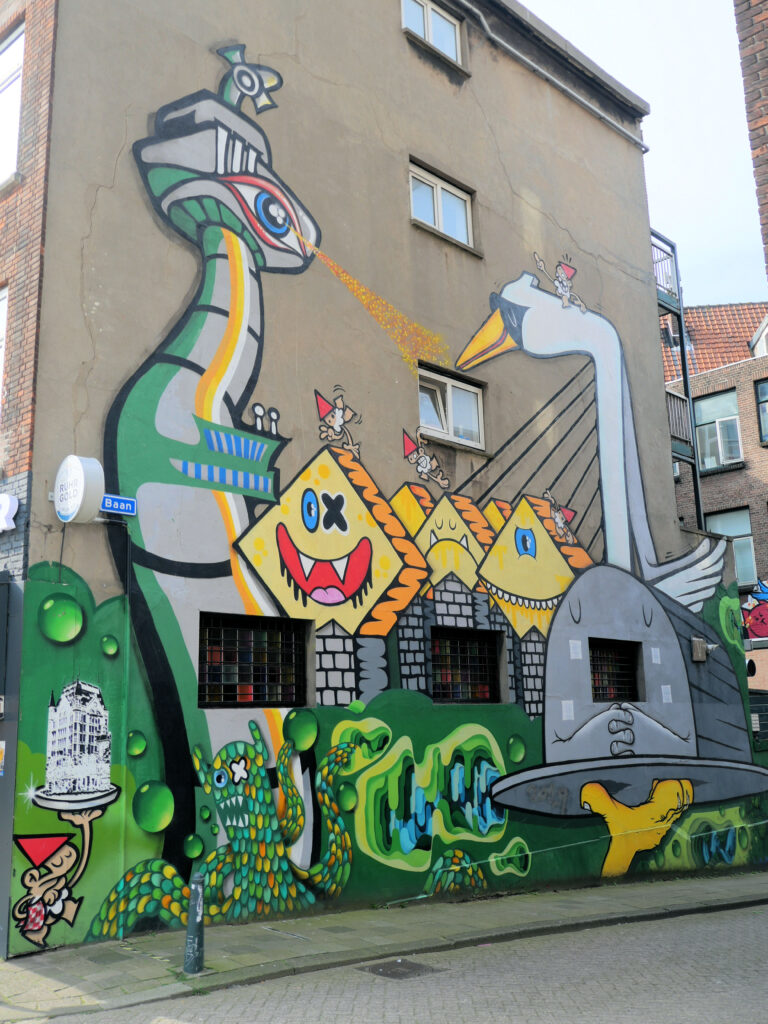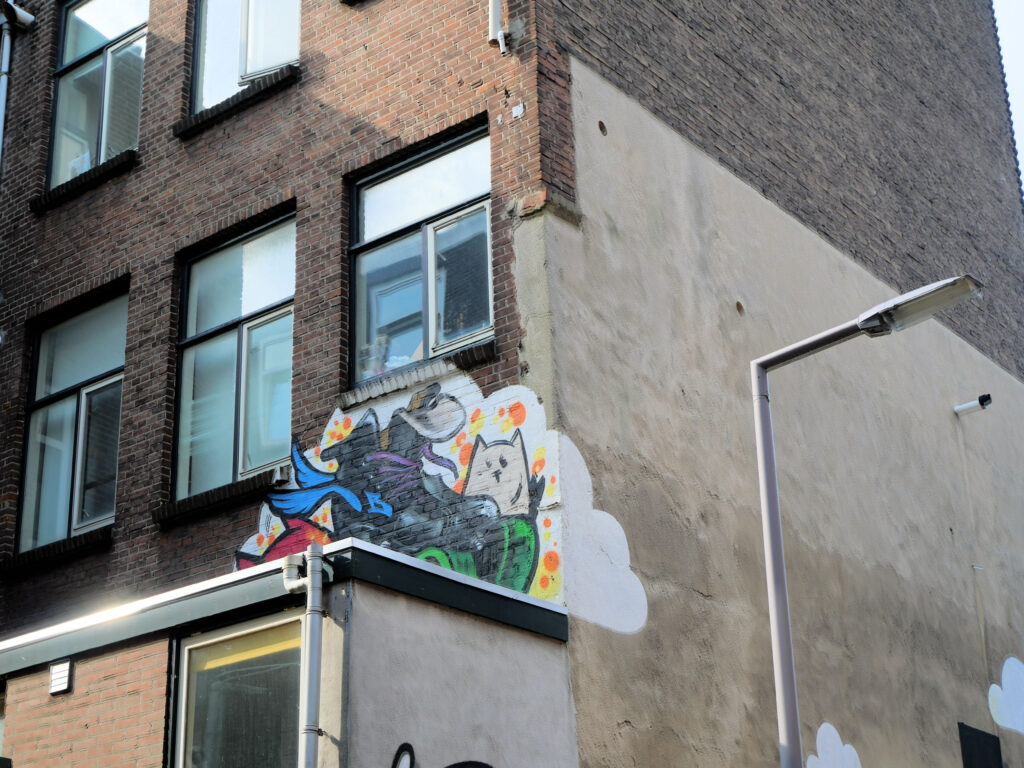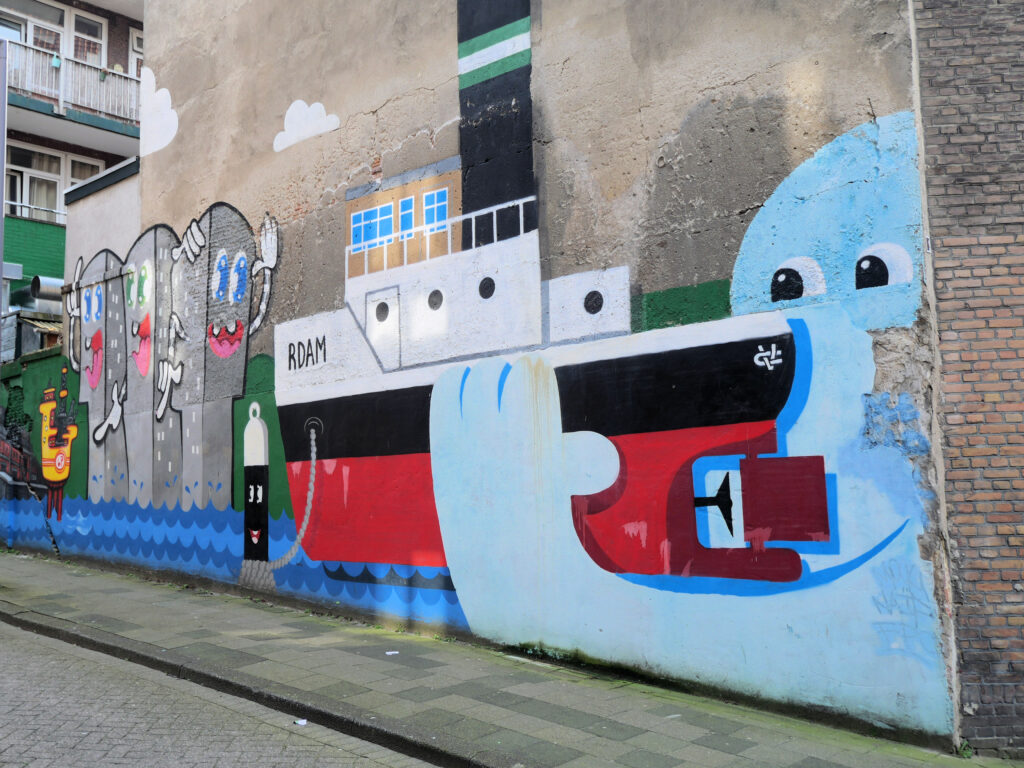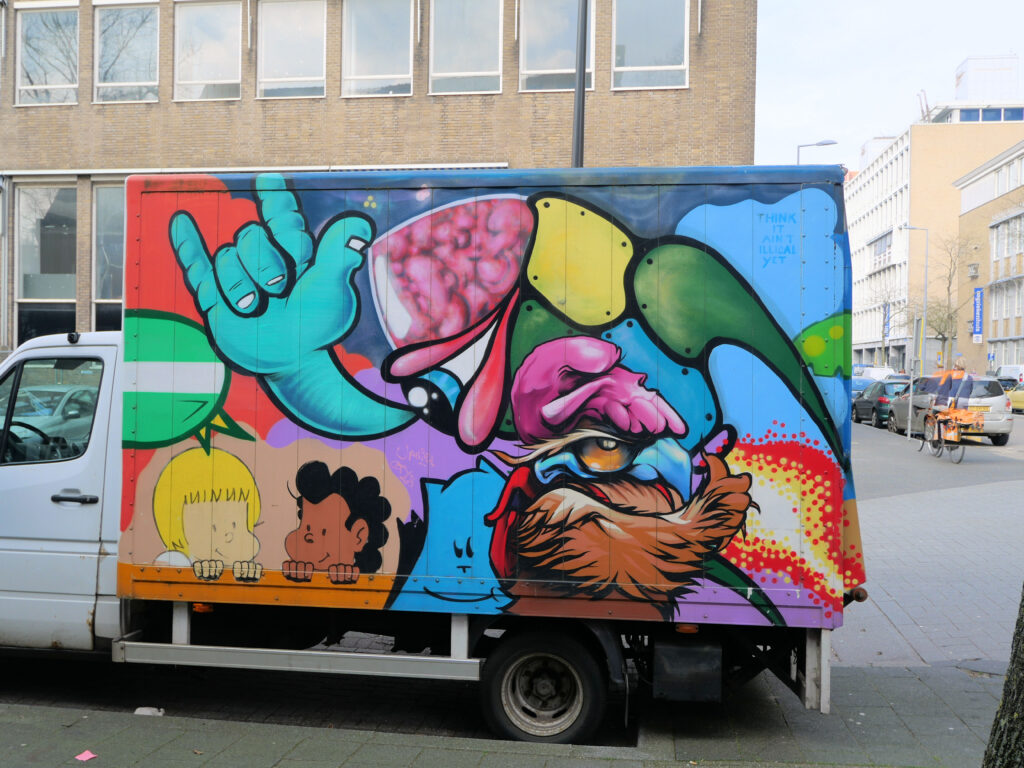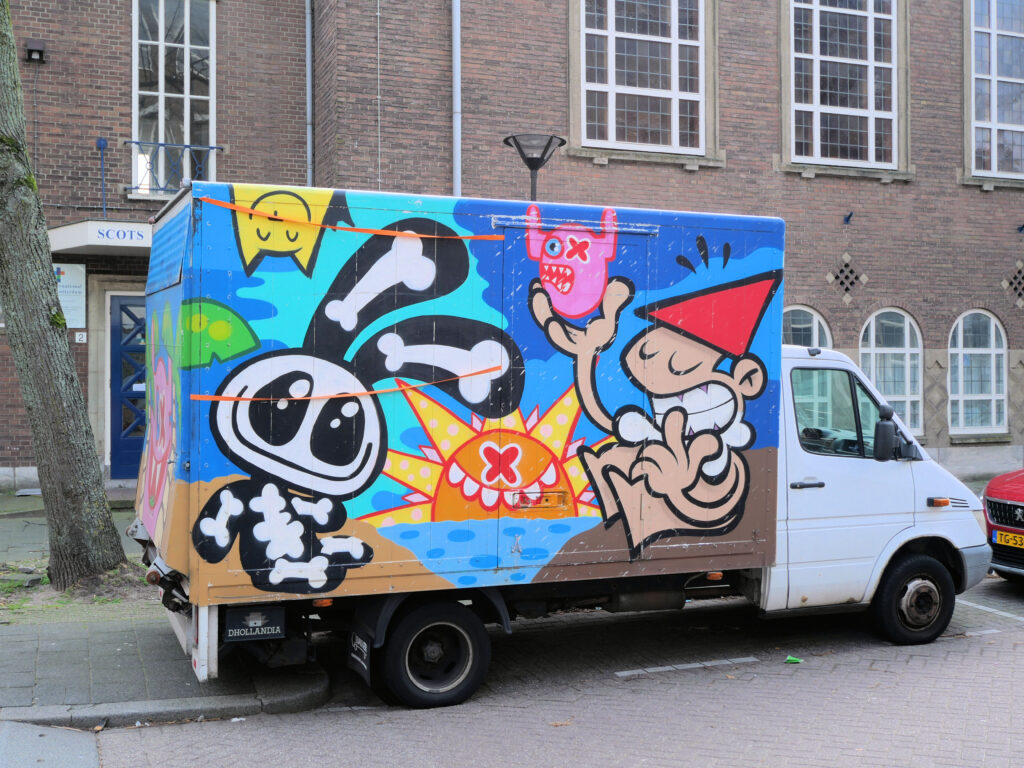 Central Rotterdam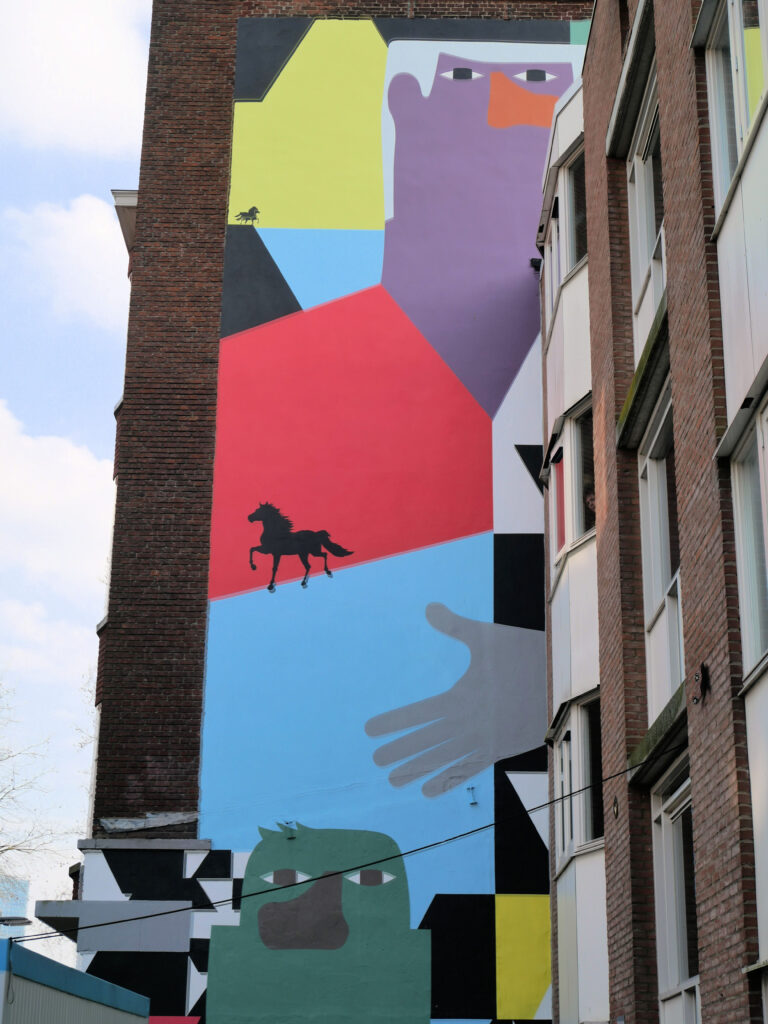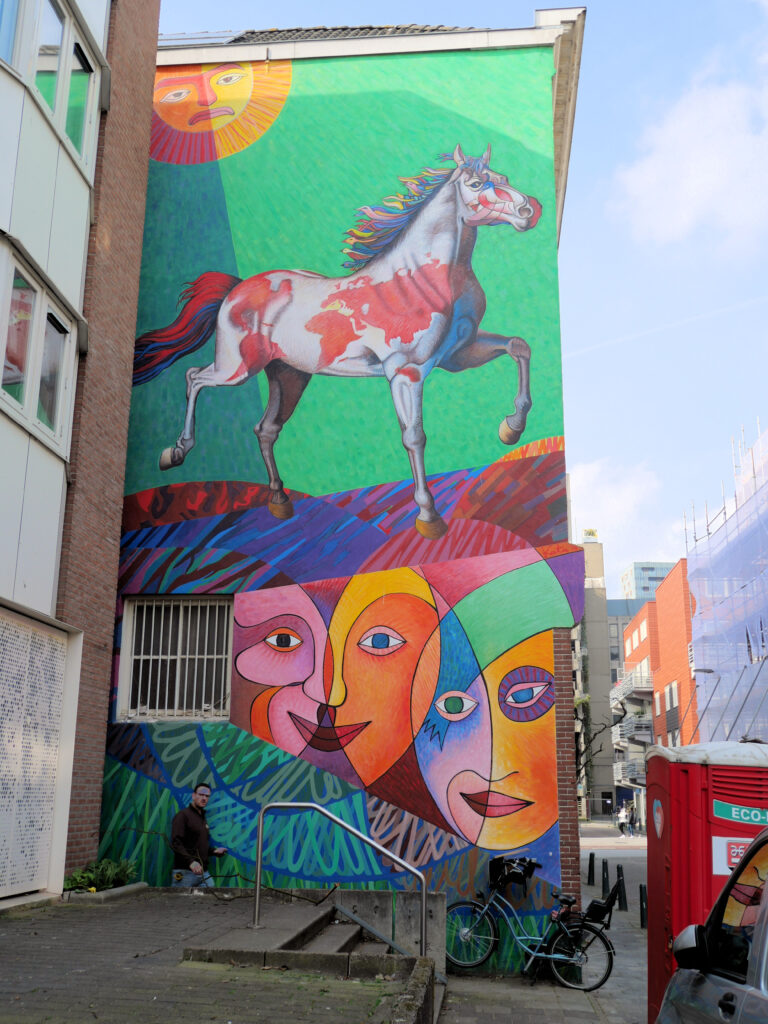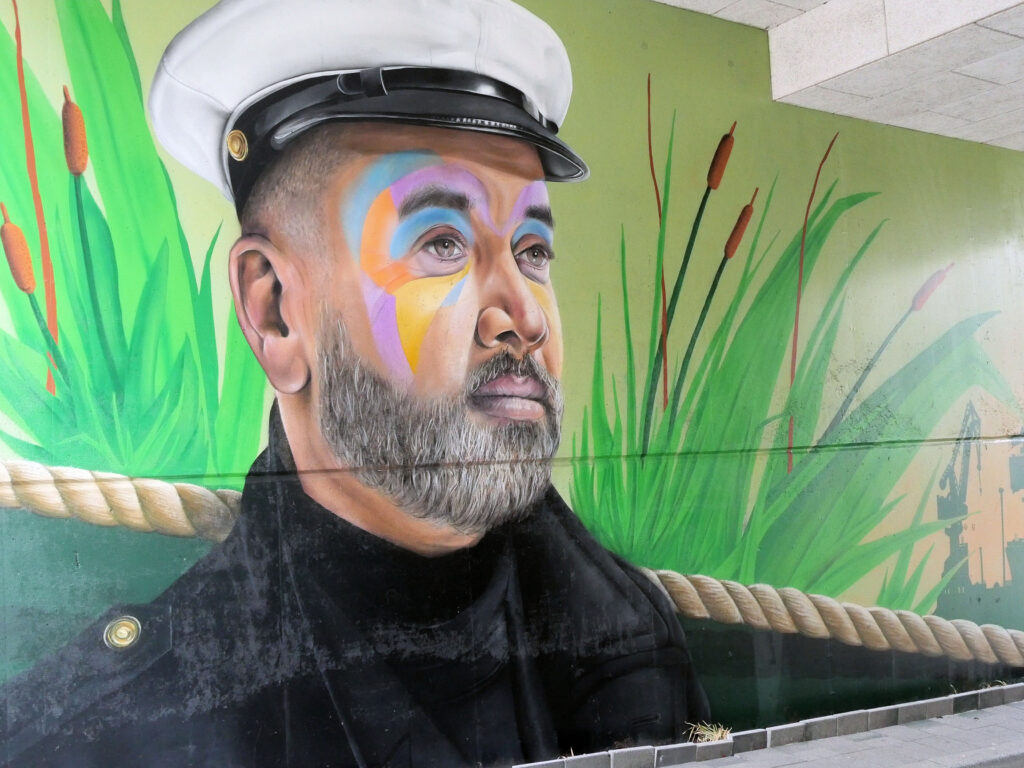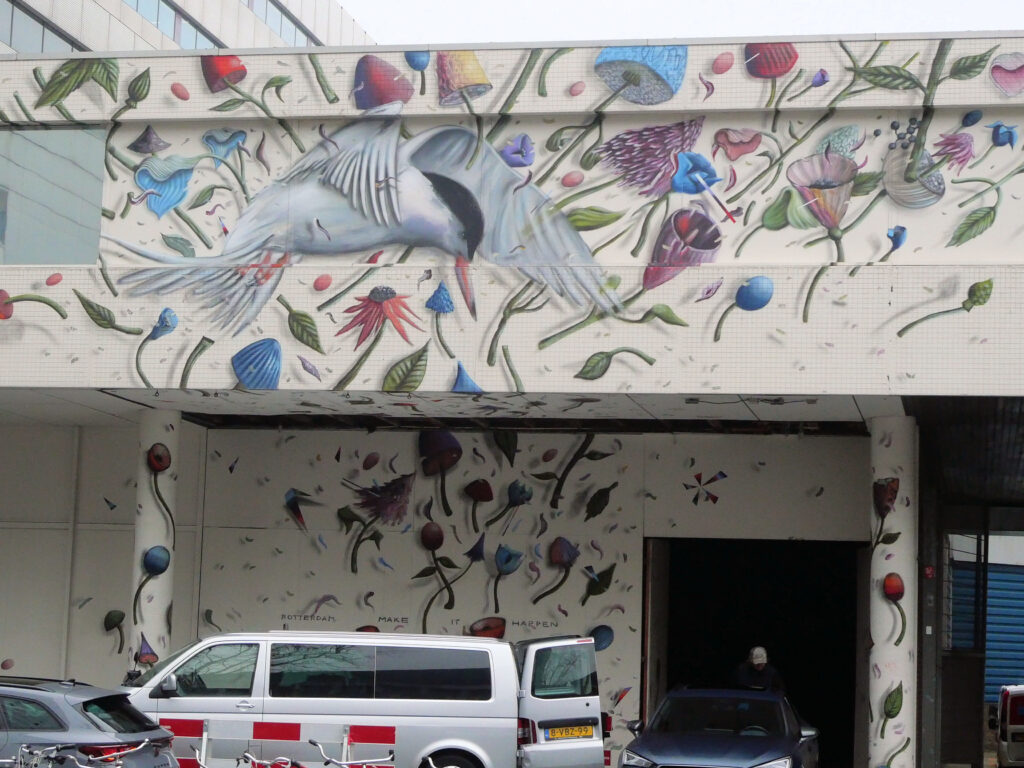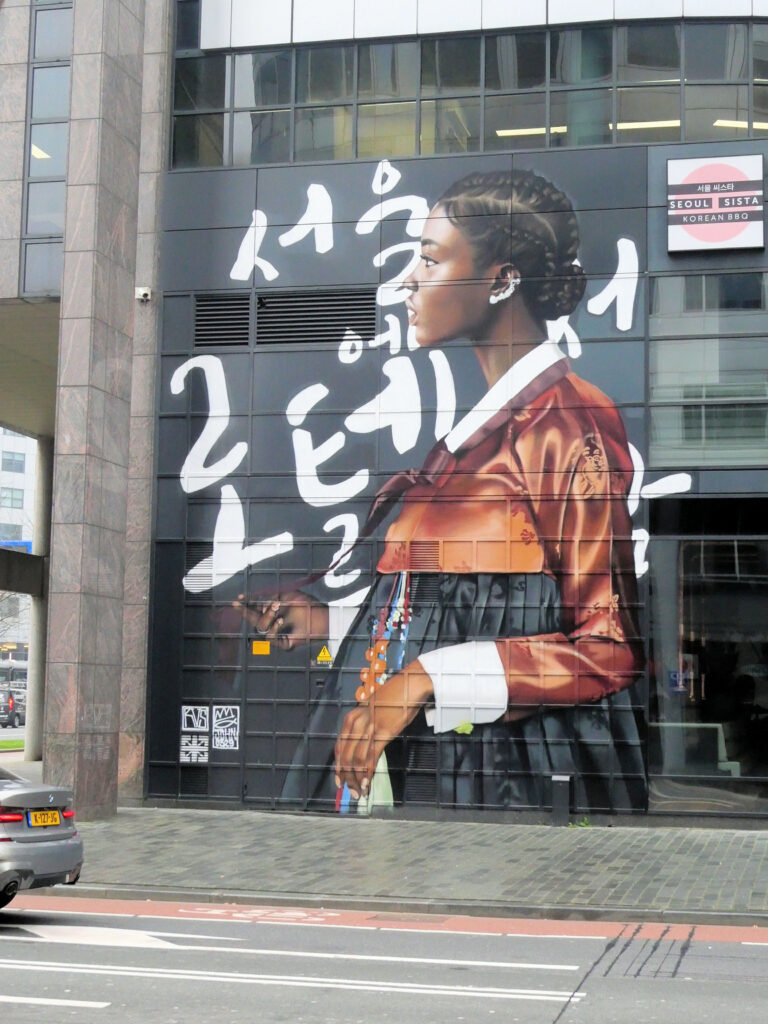 I missed quite a few locations like the Great Wave off Kanagawa and Death. But that means I will go back with a decent bike next time.