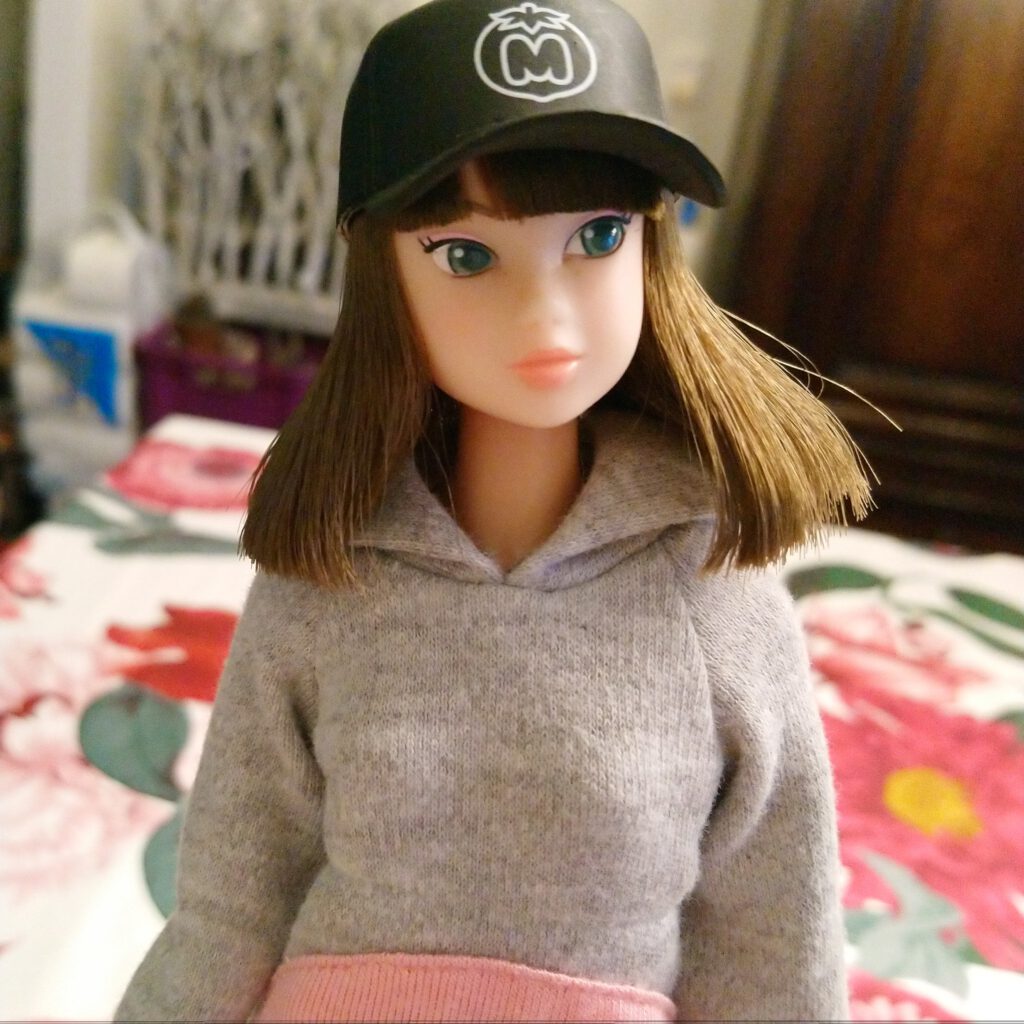 There are different types of dolls in my collection. I have Barbies, Disney fashiondolls, Holala's, Blythes, Pullips, Ruruko's, Azone, Dollfie Dreams, Smartdoll and several BJD's but never owned a Momoko. She hails from the same company that made Ruruko: Petworks. I felt guilty purchasing a Momoko outfit all most two years ago and didn't have a doll to put it on. So I finally dragged my sorry butt of procrastinate mode and bought one from Dolls Moe. I didn't feel like dealing with custom fees as I have a few packages from Japan on the way so I opted purchasing her from a Spanish based shop. And she is wearing a Kirby Sweater Dress. I love Kirby.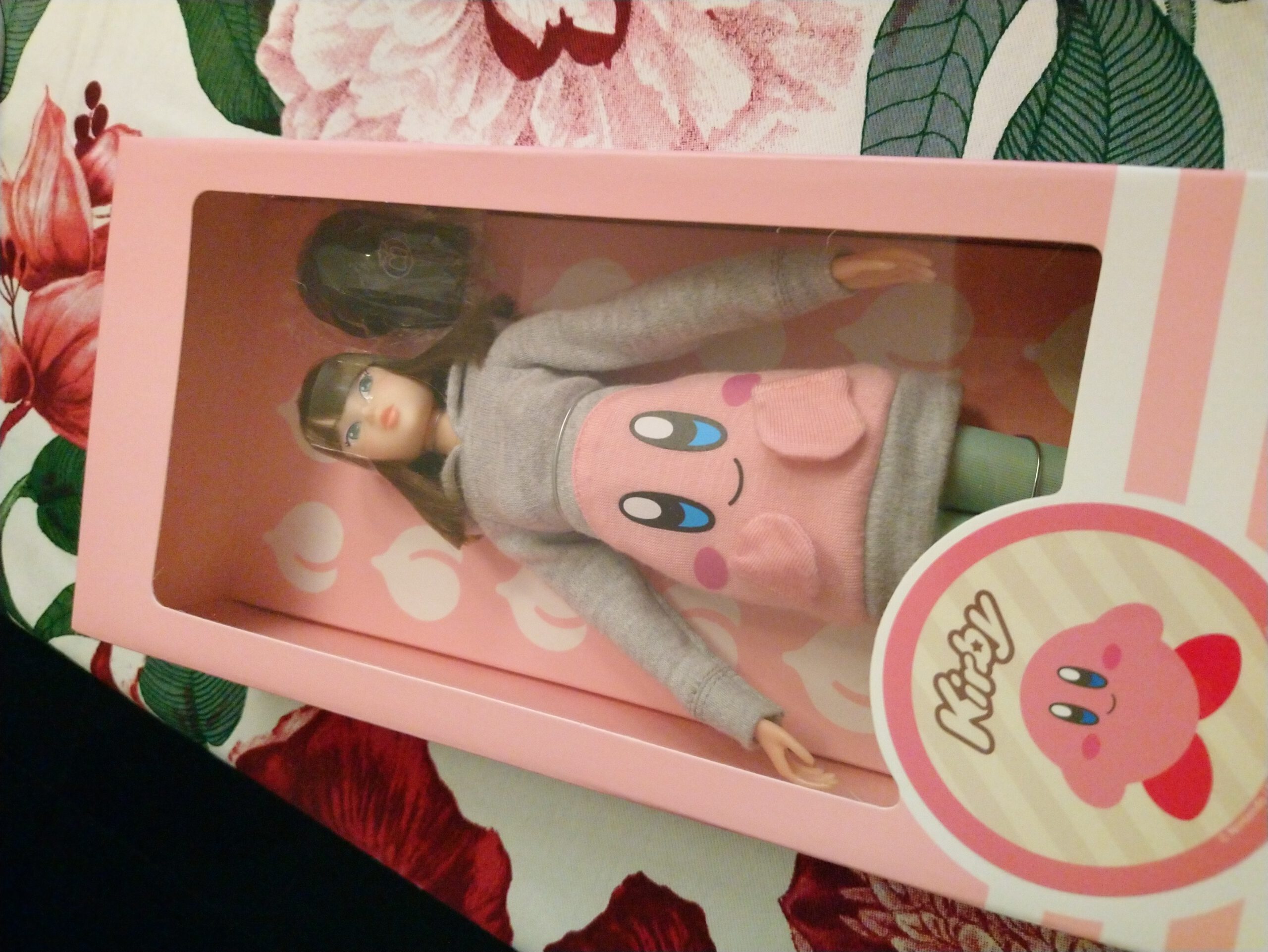 She was made in 2018 so she has been around on the market for a while now. I tried getting the newer versions but they sell out fast lol.
She comes with a plastic baseball cap, gray rubber sneakers and light blue tights. The best thing about this doll is the poseability. She has articulated joints like all the other types of fashion dolls which makes them easy and fun to take photos off. When the weather is better I will take her for a few outdoor shots.

The inside of the box is line with drawings of peaches and I realised that momo is peach in Japanese so maybe her name is something like Peach girl. Let's look it up online.
Momoko (桃子, 百子, 杏子, ももこ, モモコ) is a Japanese name for girls. Momo is usually written with the kanji character 桃 for "peach" or 百 for "one hundred" or 杏 for "apricot", followed by -ko, a common suffix for girls' names (meaning "child").
It's adorable and I think a very fitting name for the brand of Petsworks. X3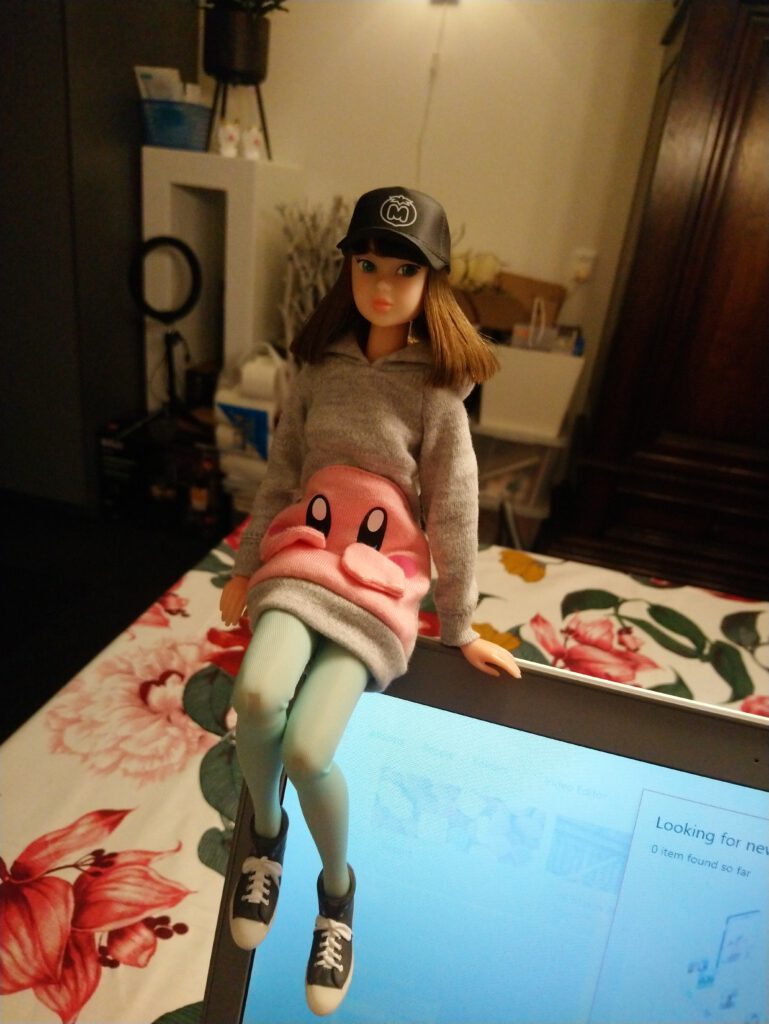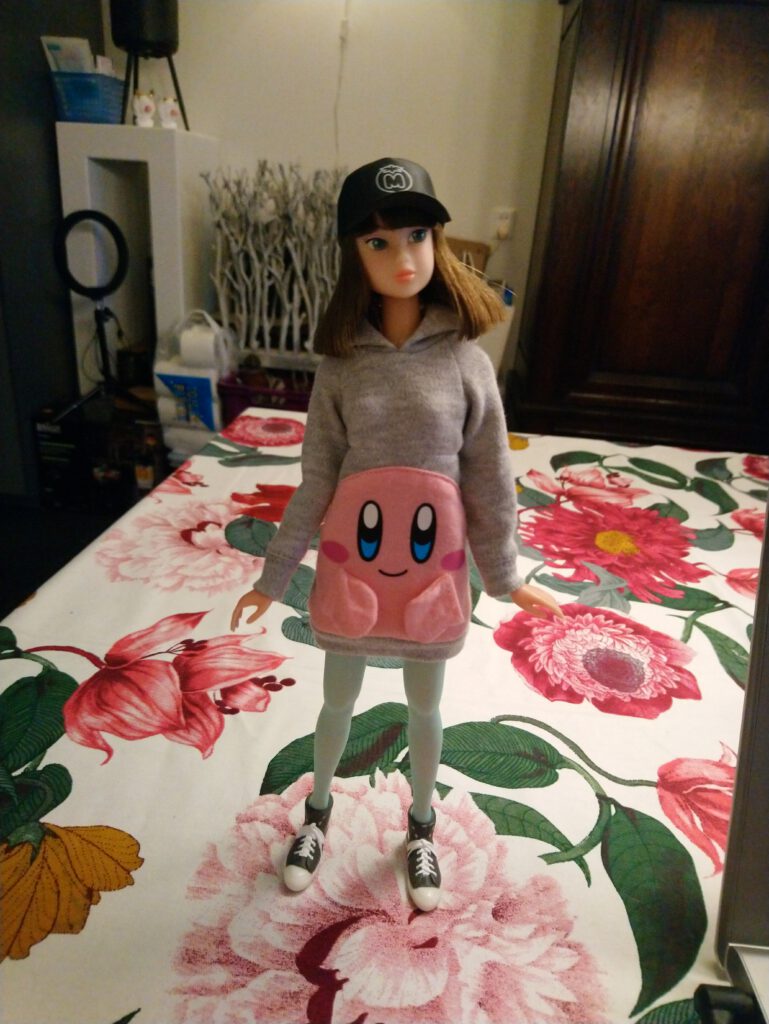 The dealer added stickers, a winter postcard and a little wallet calendar as gifts. This is why I like buying from dealers, they add little gifts when you buy from them. I will certainly use them.
Out of the box Liesl shows a lot of character and I am really happy that I finally got a Momoko doll of my own. I see a lot of potential with this doll and hope to design her some clothes. Is she classy, more sport or just the mori type girl? One thing is sure, this doll is going to be a lot of fun to sew for. The hardest part will be finding fabric with small print. Maybe look into creating my own print on cotton. Ah, the possibilities. Something great to do to get through the extended lockdown.