My Smart Doll Cherry was only held hostage for one day at the Dutch customs, which is a miracle. They can hold a parcel up to 4 weeks but she was processed quickly. So it took her little over a week to get from Japan to my house. My mother was so sweet to pick her up from the pick-up point and pay the ransom. The custom fees were €75 this time, which is not bad considering I paid almost €300 for my Dollfie Dream a couple of years ago. The penalty you have to pay for spending your money outside of the Netherlands. TAX IT!
The funny thing with receiving parcels, my cat's curiosity is activated and he stuck his big fat nose in my unboxing. I had to stop him from attacking the items I received with the doll. Anything that has threads attached = cat attack.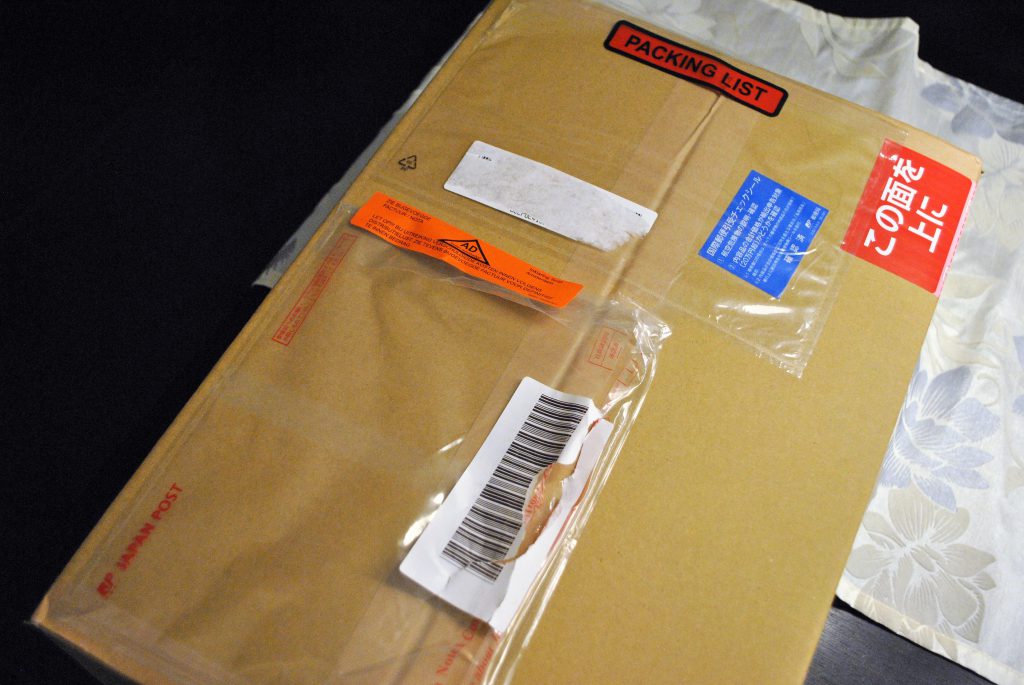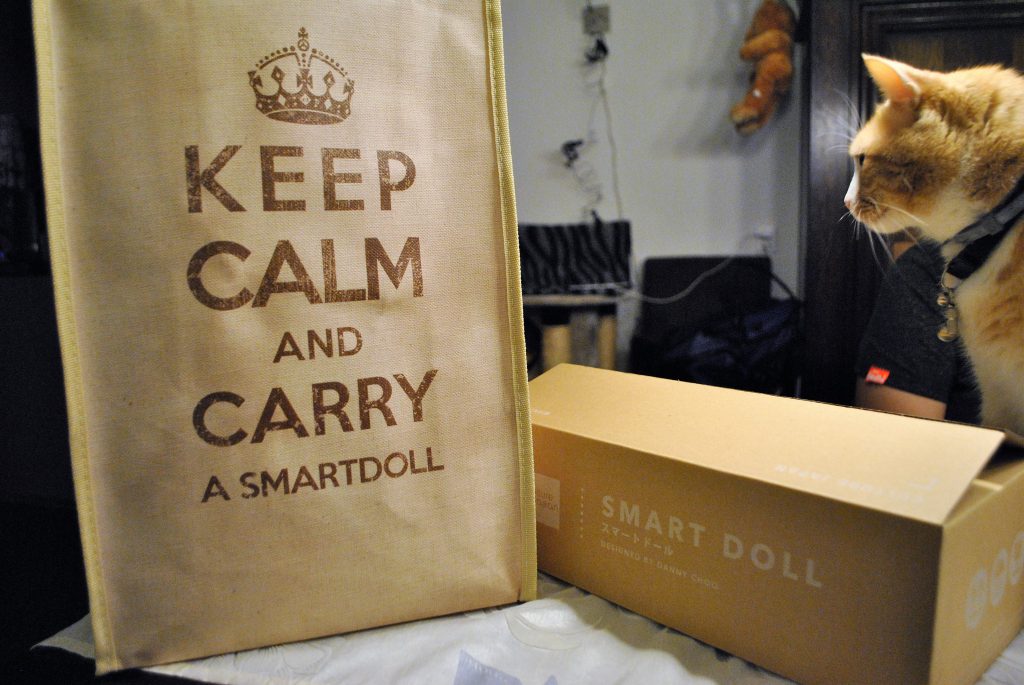 My girl was carefully bubble-wrapped in the iconic 'Keep calm and carry a Smartdoll' bag together with a box of apparel. The extra things I ordered (because I didn't want to go overboard with spending) were a telescope stand and some leggings to protect her from staining her legs. To my surprise I received a second free telescope stand as a gift. A little card refers you to a 'welcome' website where you learn everything about your doll and how to handle her. I had a general idea on what apparel she would receive, but the set is quite lovely. Greenish jeans with a white v-neck and brown ankle boots.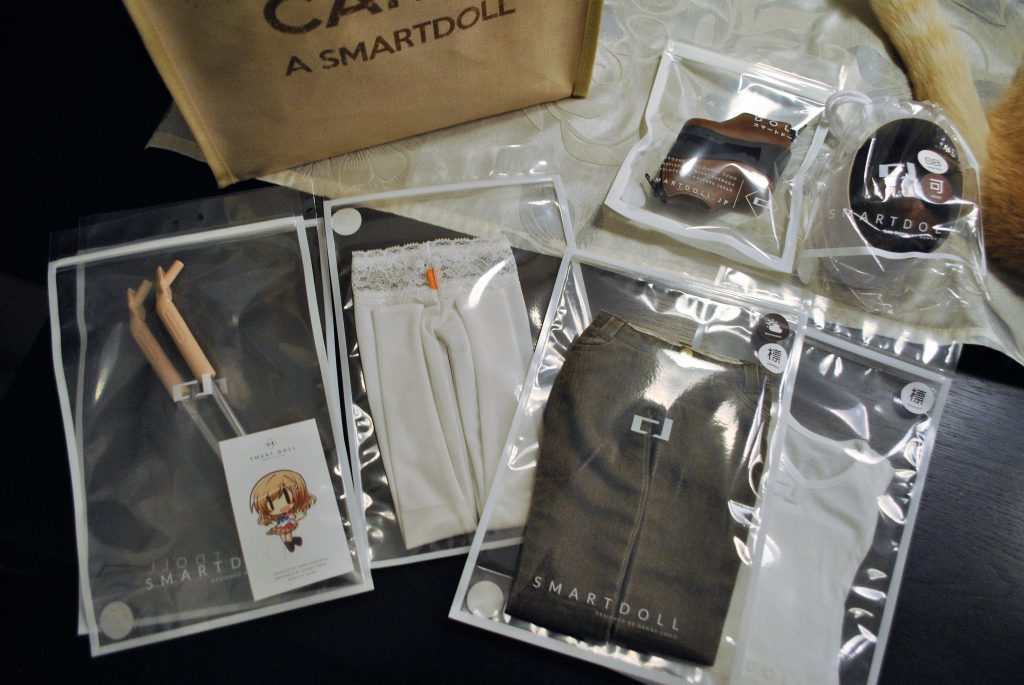 Cherry is nicer in person than on photos. I didn't even notice that she had light lipstick/gloss and it really suits her. The hardest part left is finding her a name. I kinda hoped I had thought of one during her transit, but life caught up with me and kept me busy.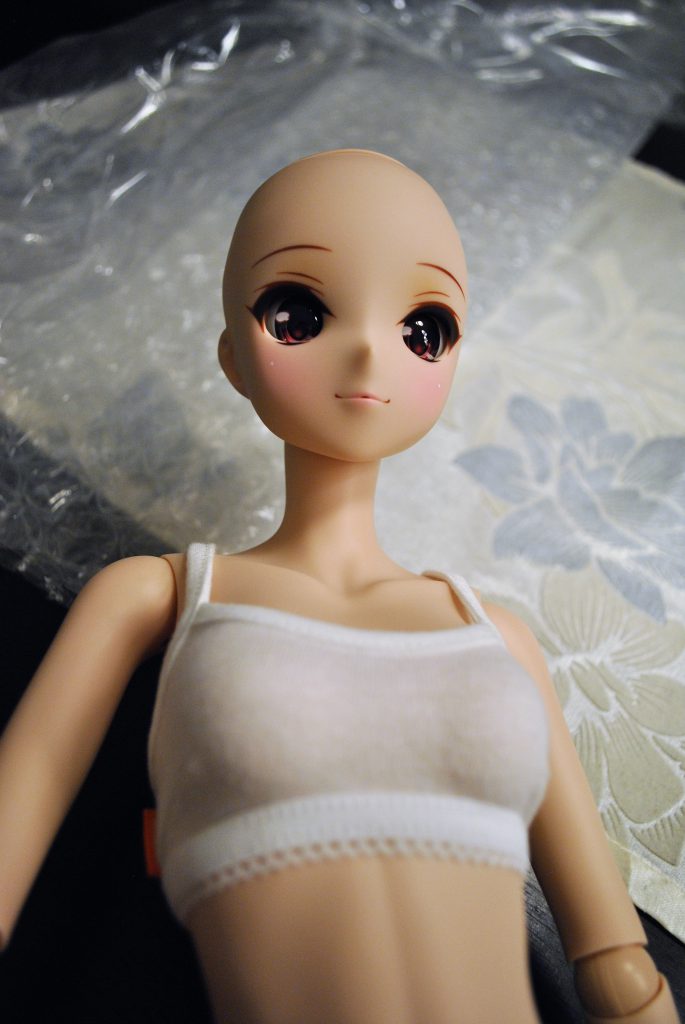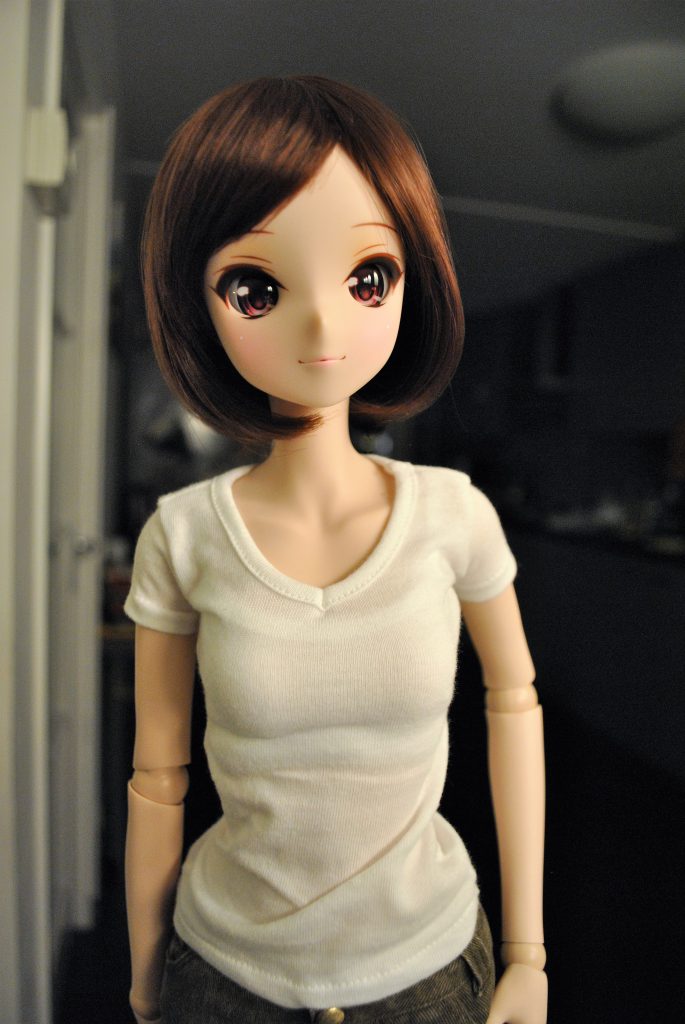 I am surprised how light she is, I think she weighs less than my Dollfie which is also a vinyl doll. Can't wait to have photo shoots with her, but first she needs a name and a story.