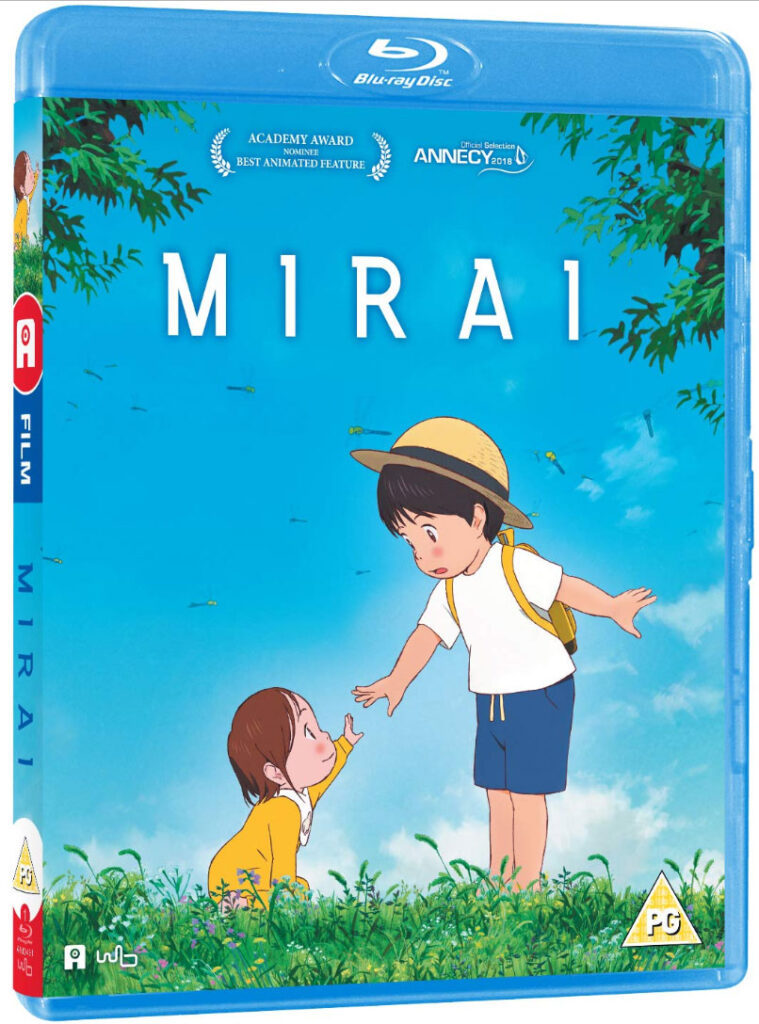 It was pure chance that I stumbled upon a copy of this movie at my local library. I think it might be the only anime they have on rent there, which is a shame, but I haven't fully scanned the shelves yet. My hometown maybe to small for a big fan base of anime, maybe the library in Amsterdam or Rotterdam have a bigger selection. I would love to see more anime gems in my local library. Disney isn't the only animation storyteller.
I consume my anime either through my own purchases or through my subscription with Crunchyroll and Netflix. A lot of people are against the paid services of the likes of Crunchyroll and Funimation and turn to pirating anime and manga. But if you don't buy the tradpaperbacks or DVD's/Blurays, the artists get absolutely nothing.

Japanese animators are heavily underpaid and overworkered by the studios. This is a major problem and the culture needs to change. I think the studio owners should receive criticism from fans in order to improve the circumstances of their employees. So please don't pirate your favourite show, instead support projects like the Animator Dormitory Channel in order to change the anime industry.
Mirai is a 2018 adventure fantasy film written and directed by Mamoru Hosoda and produced by Studio Chizu. We know Hosoda from his movies; Wolf Children, Summer Wars and the Girl Who Lept Through Time.

The story focuses around Kun, a four-year old boy, and his parents. His father, an architect, designed their house around a tree in Yokohama and he spend his days playing with his trains and the family dog Yukko. When his sister, Mirai, is born the attention shifts towards the newborn baby which turns his happiness for a sister into jealousy. He throws tantrums and when his mother returns to work and his father becomes a stay-at-home dad, he starts to feel utterly alone.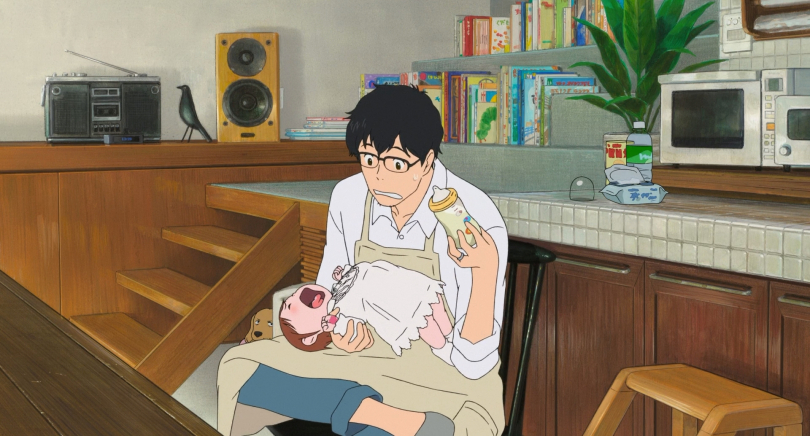 After a tantrum he stomps off to the garden and notices the tree emitting a strange glow. He then meets a mysterious man that tells Kun he is a prince and he should bow to him. The man then accuses Kun of changing everything when he was born, revealing to be the personification of Yukko, the family dog.
The movie switches back and forth between reality and the fantasy futures and pasts. Kun meets several people contected to his family's history and his own future while he comes to terms with not being the only child in the family.
I joked to myself that the movie had a Wolf Children kind of atmosphere as I hadn't checked the director's name yet. It is safe to say that Hosoda gives you this familiar feeling with his movies. The movie isn't heavily action paced, one of the criticisms I read online and comes out as a very calm movie about a boy whom has to deal with changes. I can't say that his journeys to the past, where he meets his mother as a child and his great-grandfather, are a projections of his imagination after hearing his mother tell the stories. I'd like to think that this conclusion of mine is somewhat close to the explanation.
I really loved seeing how he interacted with people he met in the different timelines. His great-grandfather waking up as the sole survivor when his ship was bombed during the war hit home with me as my own grandfather experienced the same thing. Seeing the destruction and carnage around him had a traumatizing effect on him.

When Kun found out that his mother was also severly punished as a child because she was naughty, he saw his mother's sermon, after hitting his baby sister in the head with a train, in a different light.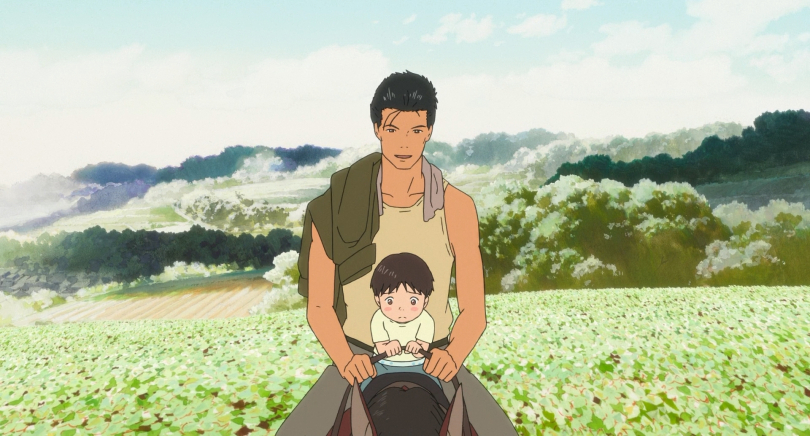 There were a few things that didn't sit right with me in this movie. Kun's voice-actor is way too old. When I looked up who had voice him, it was Moke Kamishiraishi, she is pretty new one the market for voice acting. The voice still struck me as familiar and it appears she is the younger sister of Mone Kamishiraishi, a very well known voice actress. She stars in hit movies; Your Name and Weathering With You. They have the same intonation lingering in their voice.
The other thing was the fact that a working mom was a big thing in the movie. It almost felt like the writer didn't really agree with it. And the fact that the dad flat out rejected the idea he was a stay-at-home dad when being asked by the neighbourhood moms. He put more emphasis on working from home than taking care of the kids.
Being a working mom in Japan isn't very common, it appears that if they want to return to work after a pregnancy it is often discouraged by family and employers. Seeing the roles reversed a bit was nice, Kun's mother kept grilling his father for not having time when Kun was born. She didn't call him a terrible father, but he also wasn't a great one.
My rating: