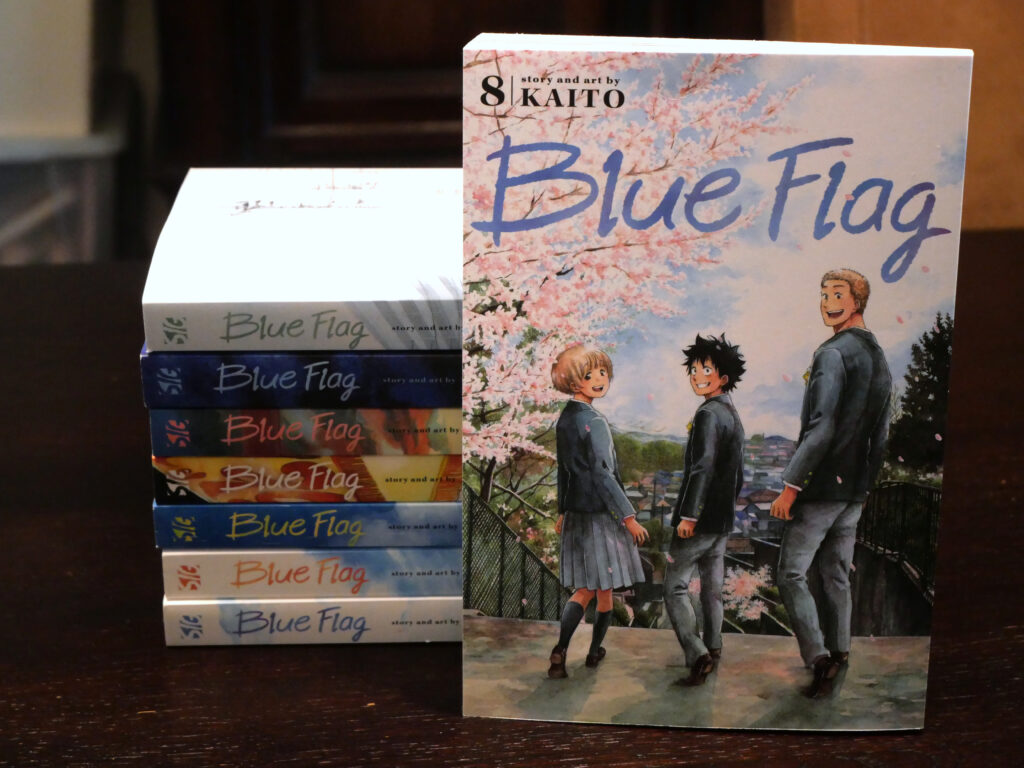 I picked up this tradepaperback (TP) by chance in March of this year at my favourite bookstore in Rotterdam: Donner. I've seen it online before but I was still on the fence if this would be a good read. The art is great but for me the story is important. That's why I prefer a brick-and-mortar store over online. Sometimes it's just hit and miss when I preorder TP's online. After flipping through volume 1 at Donner, I purchased the first two of the series. They had up to number 5 on the shelves but TP's are quite pricey and I had already splurged on other things.
Back at the hotel I tore through both of them in one evening and couldn't wait to devour more. In March you couldn't shop freely because of Covid-19, I had to reserve a time slot at each store I was visiting and my schedule on the second day was packed full. So after I got home I ordered the rest of the available TP's from Donner and read through them in one go.
The story focuses one three characters: Futaba, Taichi and Toma and it's a love quadrangle with a dash of unrequited love. Confused yet?
When you look at the cover of the 1st volume you can see how the feelings flow towards the main characters. Taichi isn't popular but has an unlikely best friend Toma. Toma is handsome, great at sports and everyone likes him. Tachi realises that it's really odd that since their childhood they are best friends. Even some people at school wonder why they have this bond. He notices his classmate Futaba has a crush on Toma and tries to be matchmaker between the two, but Toma's feelings are for someone else…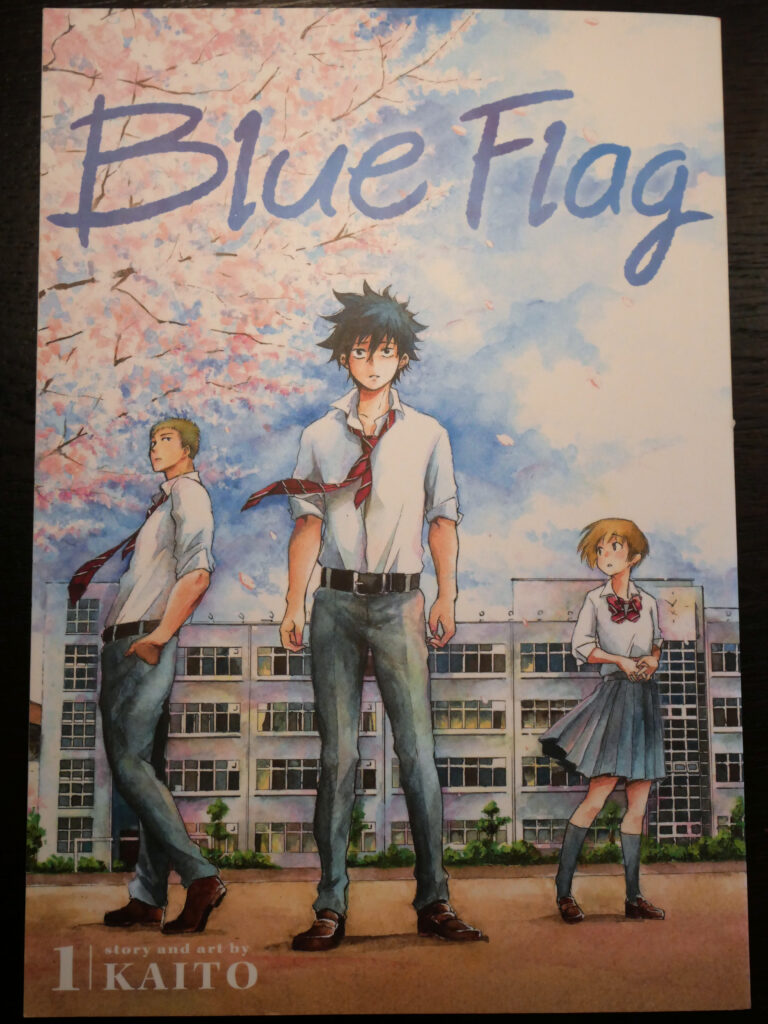 As I said the cover of the 1st volume gives away who likes who. This coming of age story touches a lot of subjects like gender equality, same sex relationships, unrequited love, bullying and the choices the main characters have to face.

I said earlier that it contained a love quadrangle and I spoke about 3 main characters. The other character that falls in that equation is Masumi, she loves Futaba more than a friend but will never tell her this because of the hardship same sex couples would face. She also knows that Futaba won't return her feelings and doesn't want to ruin the friendship they have together. It's quite heartbreaking that she hides her feelings, you clearly see her struggle with this. And she is the first one to notice Toma's feelings towards Taichi, telling him they are alike.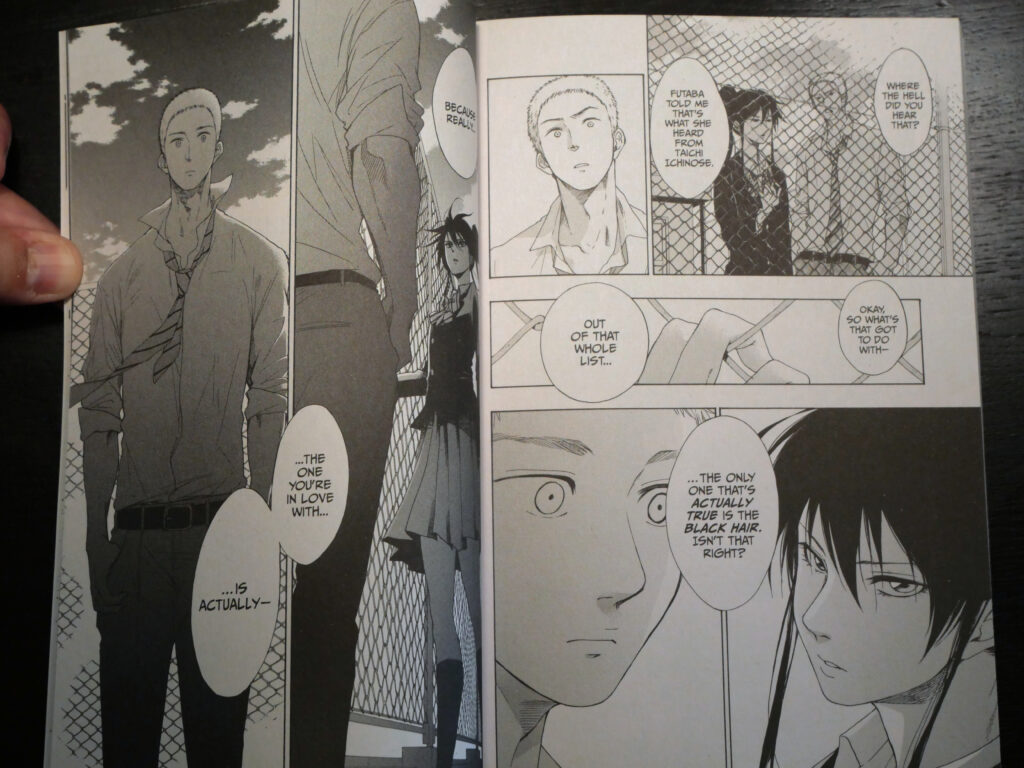 The story had me crying at times, it's really tough being in your teens and struggling with feelings that are not considered the 'norm' by society. For me love is love no matter what gender you represent but sadly even in 21st century the LGBTQIA community is still met with violence and hate. But you see a rise in LGBTQIA books, movies, anime and manga. Even games are becoming more inclusive, to the horror of some hardcore gamers that whine a mile about it. Kind of like those religious people tossing around the Bible trying to interfere with other people's lives. In my honest opinion religion is a self-guideline.
What I didn't expect is that I would have a strong connection with one of the side characters, Mami. She is a real girly girl with makeup and the works but she wants to be friends with guys without romance. She sees nothing wrong with just being friends with boys but often it ended in the boys falling in love with her or girls at school getting upset with her, saying she is fishing for attention. She just wants to be friends and maybe find love on her own terms. So when she starts playing videogames with Taichi it is met with suspicion. She blows a fuse and poors out her heart to Masami and Futaba that she just wants to be one of the guys as a girl. I hear you Mami. I'm happy you have Shingo as your best mate for life.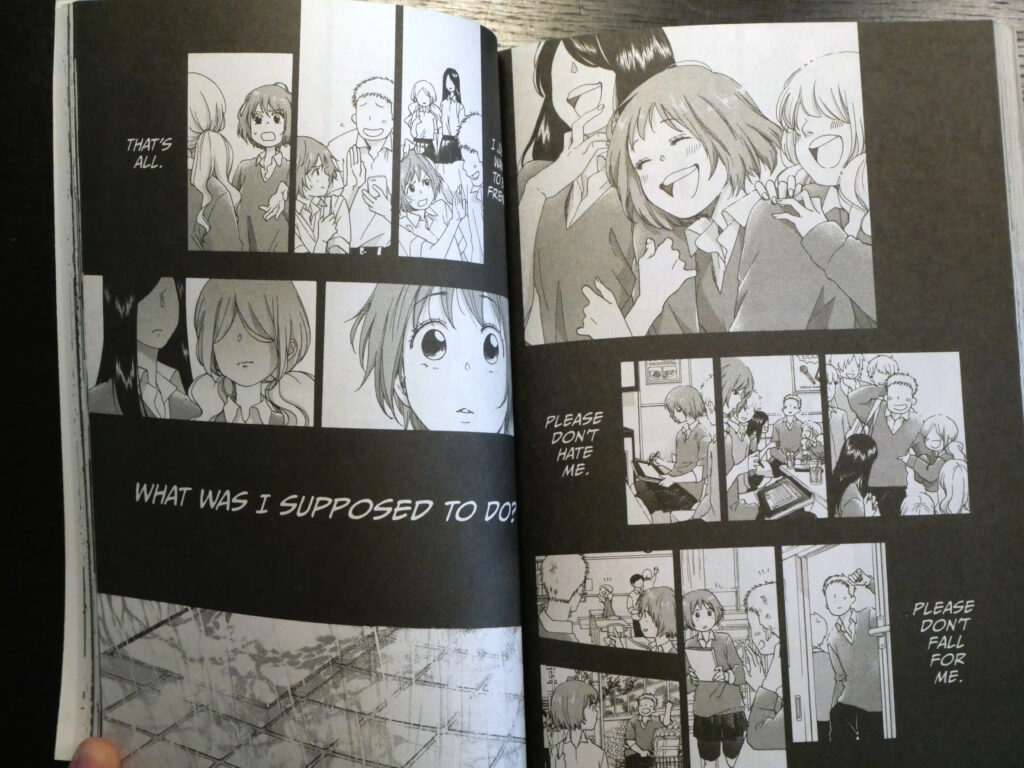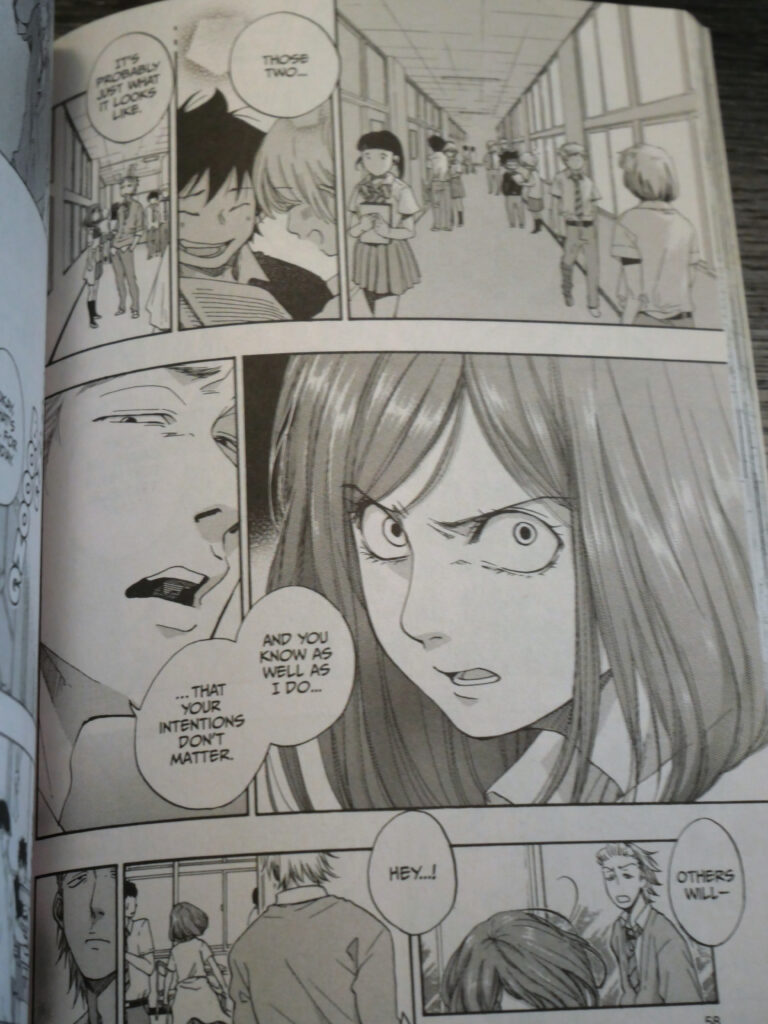 While your emotions are being tossed around by the story, the mangaka has a way for drawing amazing expressions. I knew exactly how the characters felt, the way they looks shocked, sad or angry. You just got swept away with the boys and girls of the series.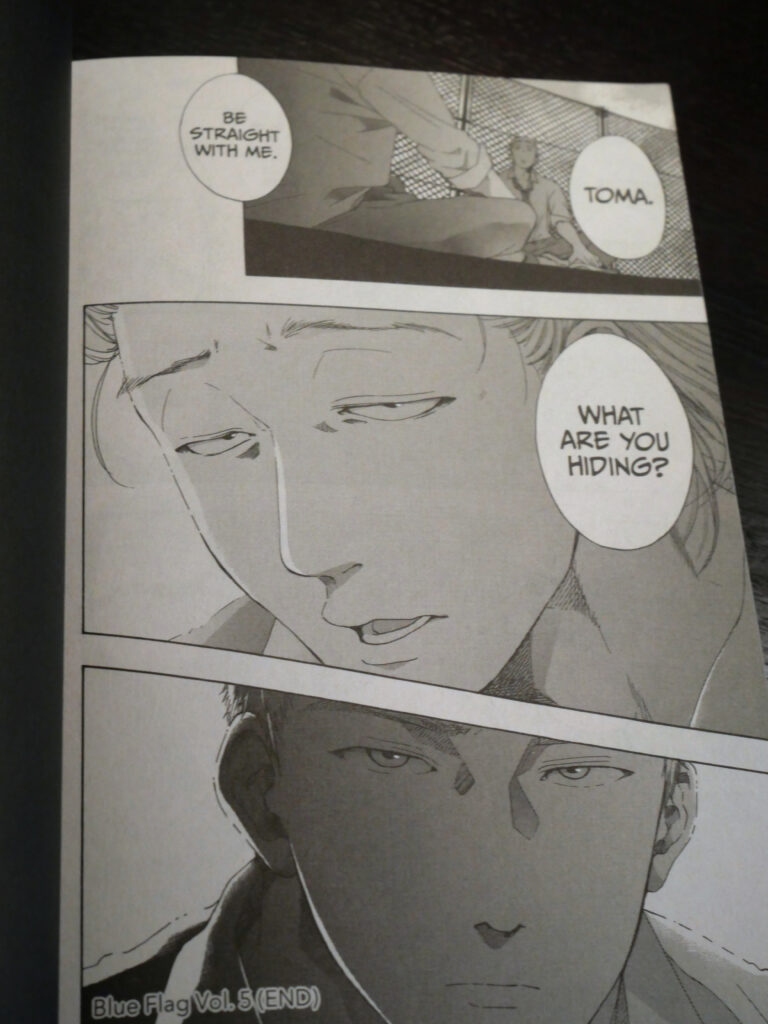 While Taichi tries to bring Futaba closer to Toma, he notices his feelings for her. And with the confession of Toma what choice will Taichi make? I'm not going to spoil the ending for you but I was very satisfied with the conclusion.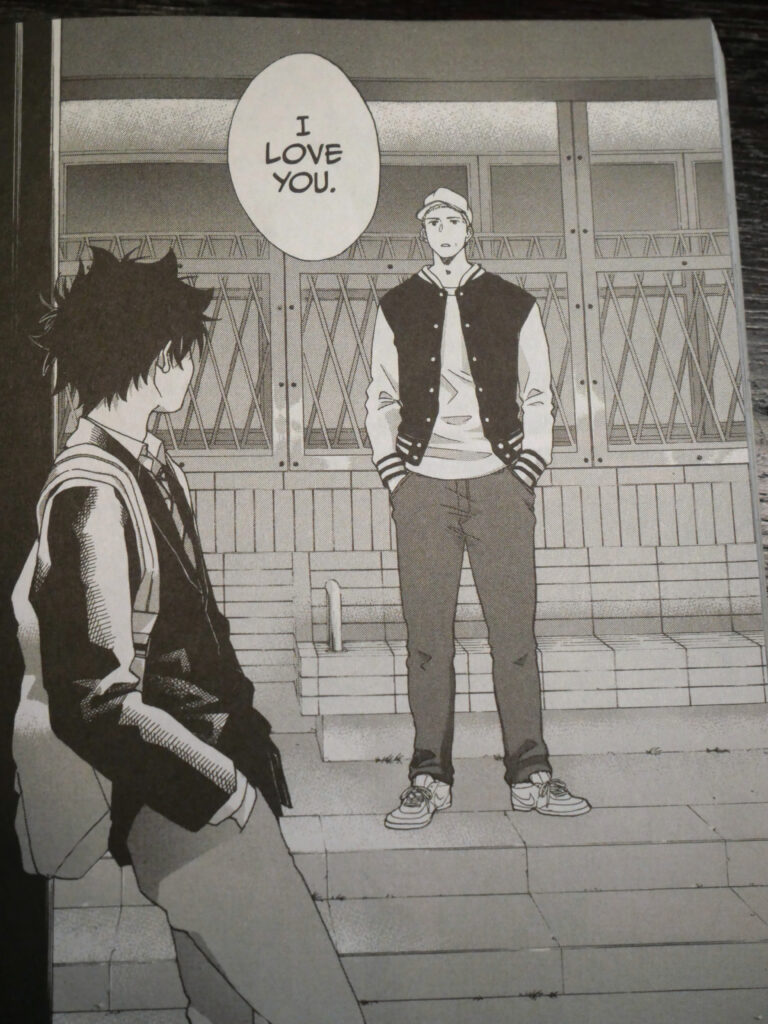 Overal this was a great series and while I am sad it ended, if they added more volumes it wouldn't do this story justice. Just the right amount of love, drama and humour. You really feel for the characters, understand their pains and fears. And Mami being the MPV of the story was a great surprise. In 8 volumes you get a wonderful story with fantastic art.
My rating: