I was itching to set up my old bedroom as a place where I could relax, read and listen to some good songs. A couple of years ago I bought a 'Stir it Up' turntable made by House of Marley. The company uses a production method that's environmentally sound and made out recyclables. It's always good to be aware how your stuff is produced and what a company does to help out the world a little.
I needed separate speakers as the turntable has no internal speakers. My boyfriend as a musician has a better ear for sound than I have, so I asked him for advise when I saw an affordable pair. My room is not big or ideal enough for the expensive ones. The 42W Edifier speakers were a great pick for my first set up, more than enough volume and good frequency response on the low and high end of the spectrum.
Finding a suitable cabinet for my vinyl collection and turntable was the hardest part. At the moment I have 79 records and the collection keeps growing, so I need to keep in mind to have room to spare for future purchases. It's Record Store Day every year 😉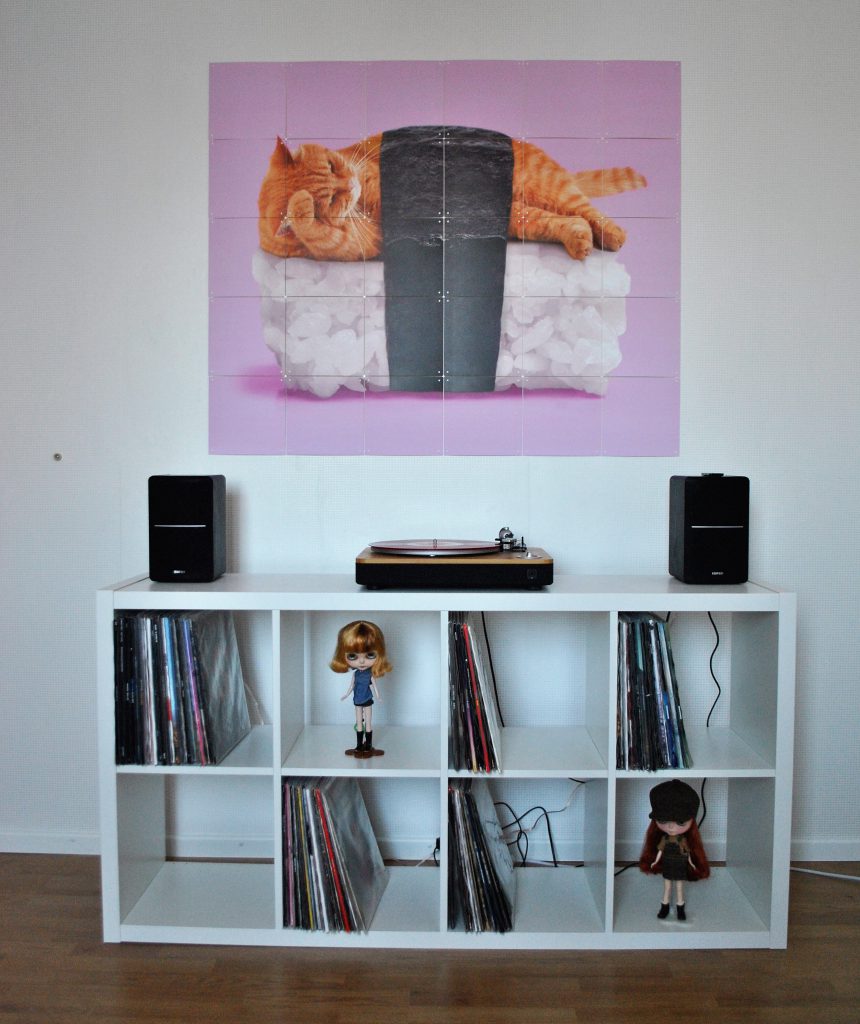 I've categorized my vinyl on genre. At the top left you see that my Electronic section is getting full. For now my dollies have a shelf of their own, in the future they might lose it.
And I need better cable management.
It's set up quite nicely with some sweet sound coming from the speakers. A great place to relax and spin some records.