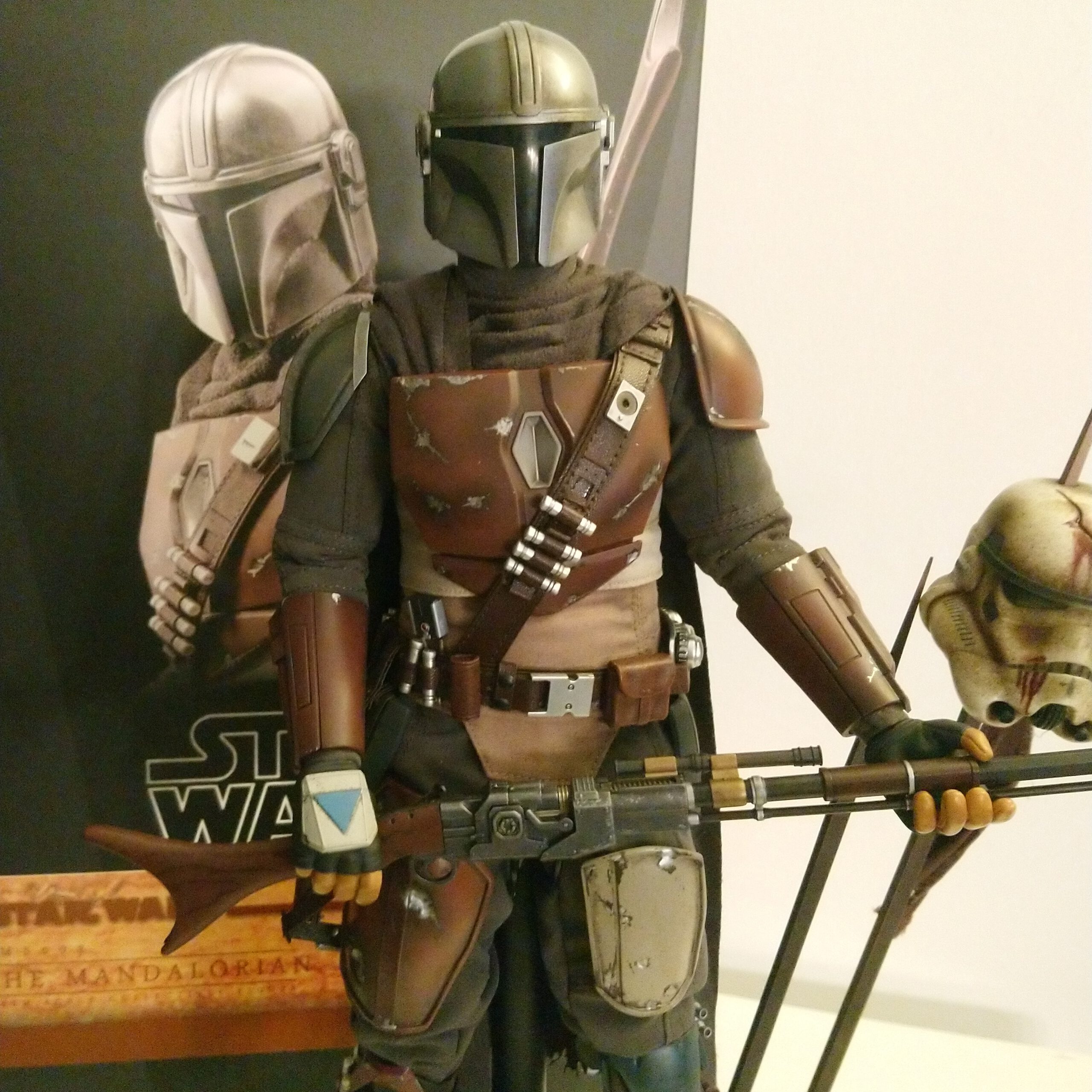 Besides BDJ's and other dolls I own a few Hot Toys action figures. These are a bit more expensive then your regular action figures but way more detailed. But really they are toys for grown ups: 1. because of the hefty price tag and 2. because they are very fragile.
When the Mandalorian was announced I was a bit skeptical about it. I didn't really like Boba Fett and never saw the other prequel movies besides the Phantom Menance. I know, I know, how can you call yourself a Star Wars fan if you didn't watch the prequels. I read a lot of books on Star Wars to fill in the Star Wars canon, same with the comics. I think Darth Vader has cool moves and all but Anakin Skywalker is an annoying emo-teen/grown up. But George Lucas is to blame for the acting in the movies not the actor. I am really happy that they had John Favreau as director of the Mandalorian.
Mando's preorder came up on the website of Gator, which also has a physical store in Nijmegen, so no import fees for me YAY! The release date was set around November 2020 but due to the pandemic I noticed that a lot of merchandise production had a lot of delays. Very understandable because the workers need to be able to work safely. But a week ago I finally received my shipping notice.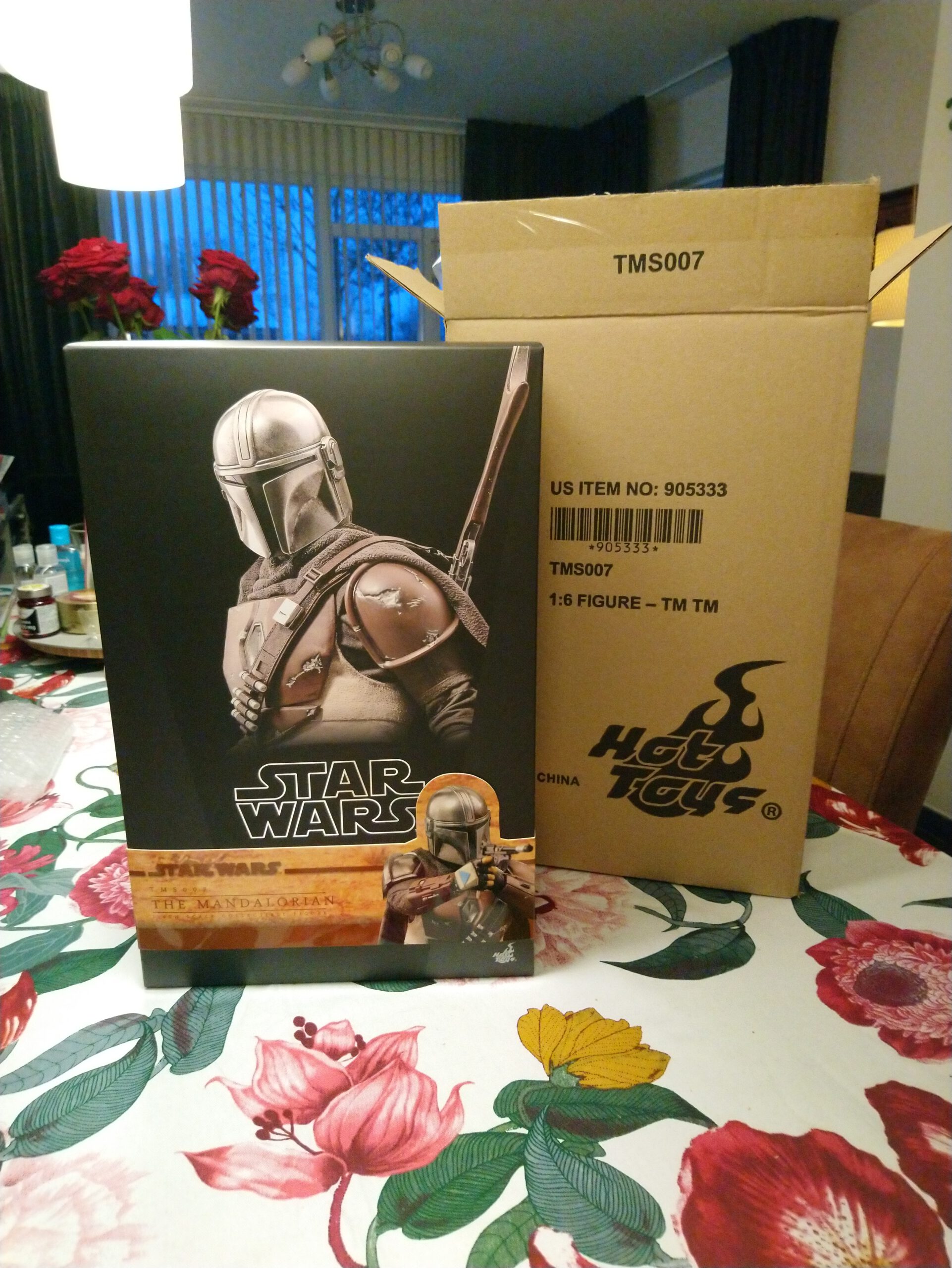 What I love about Hot Toys Sixth scale figures is the work that they put in these figures. It has little holster with a strap for his blaster, his rifle has a strap, the cape looks and feels like weathered fabric and you can attach sensors and explosives to his belt. My other Hot Toys are Captain America and Deadpool, so Mando will be a bit out of place XD.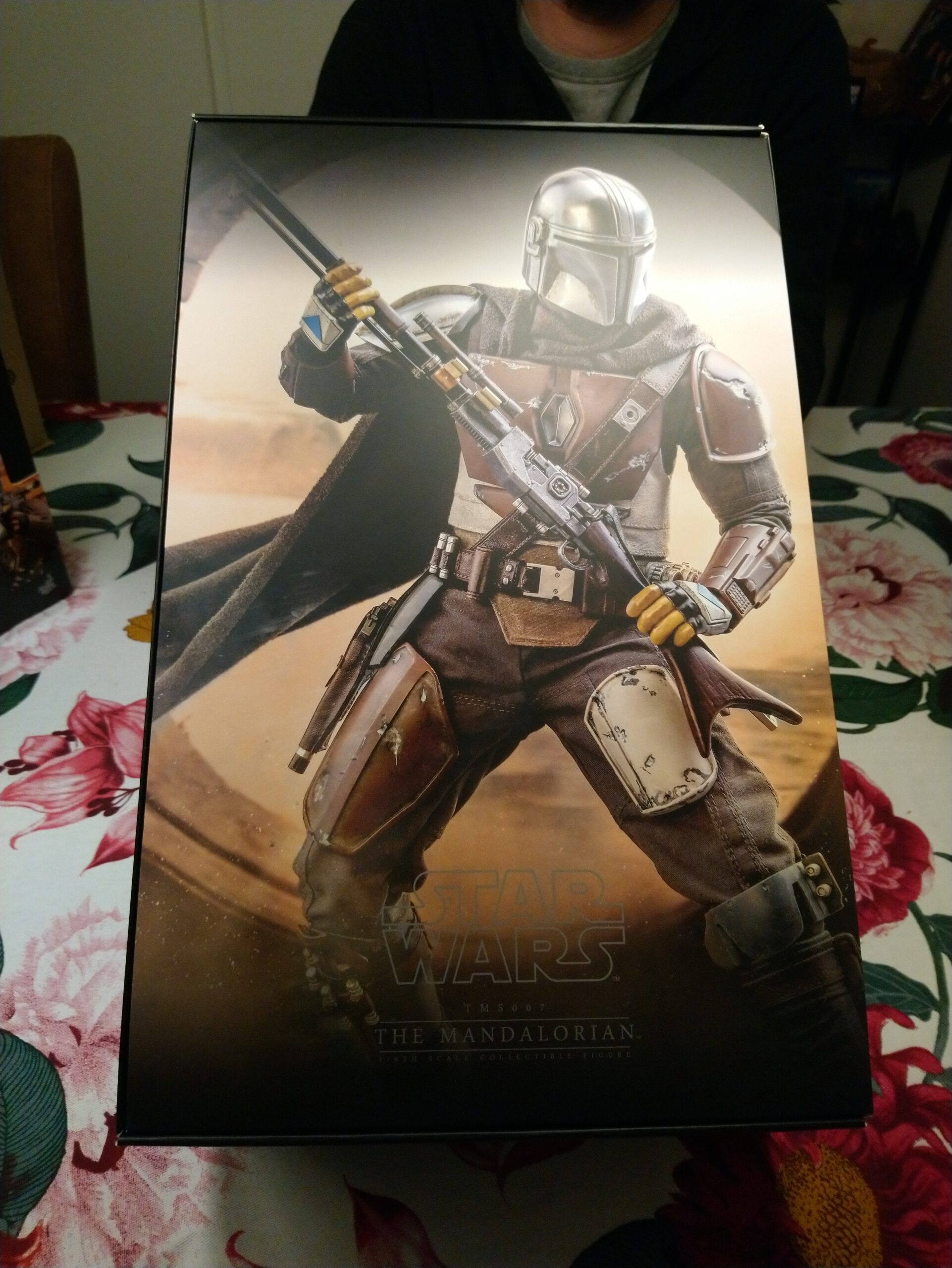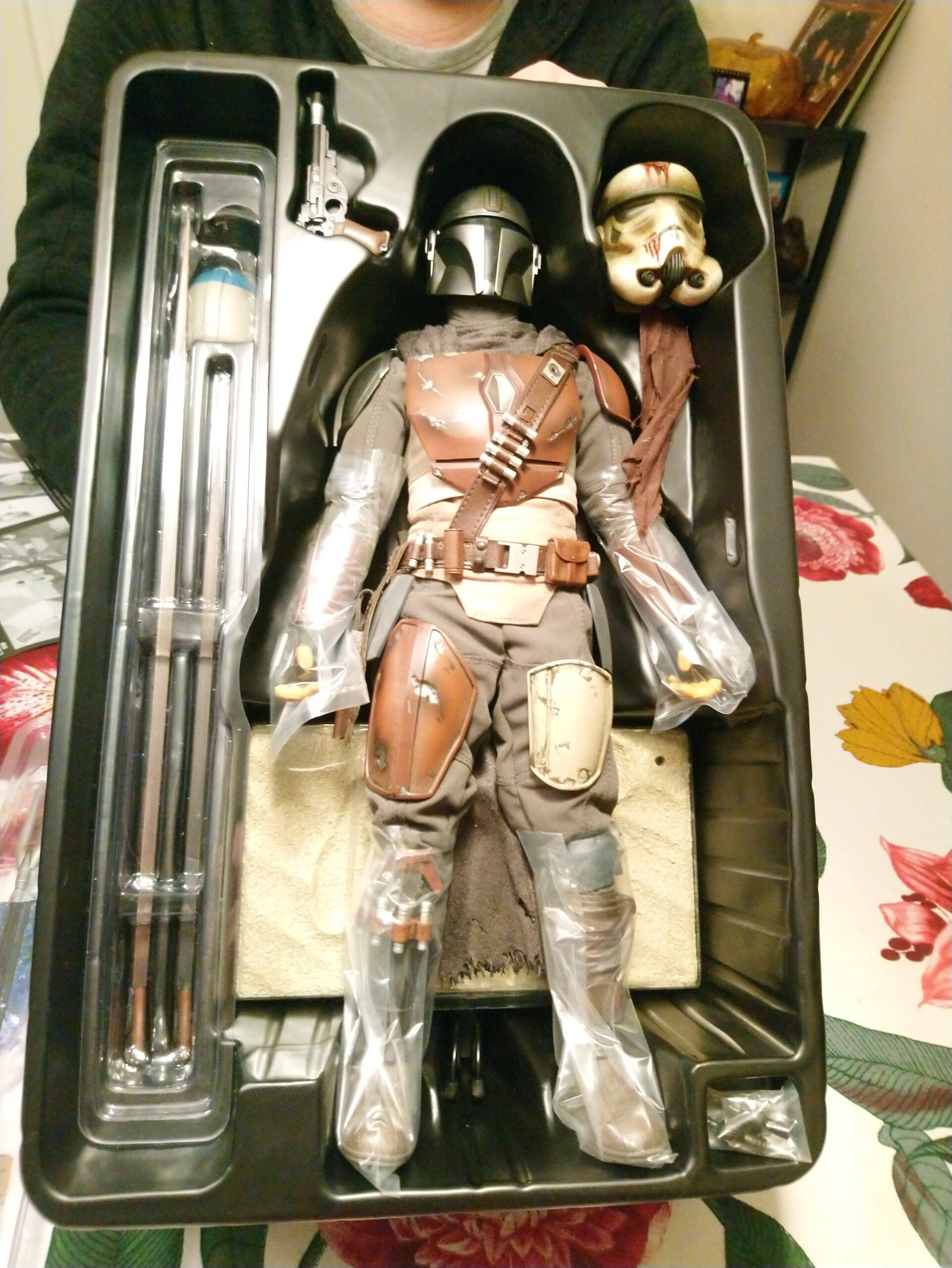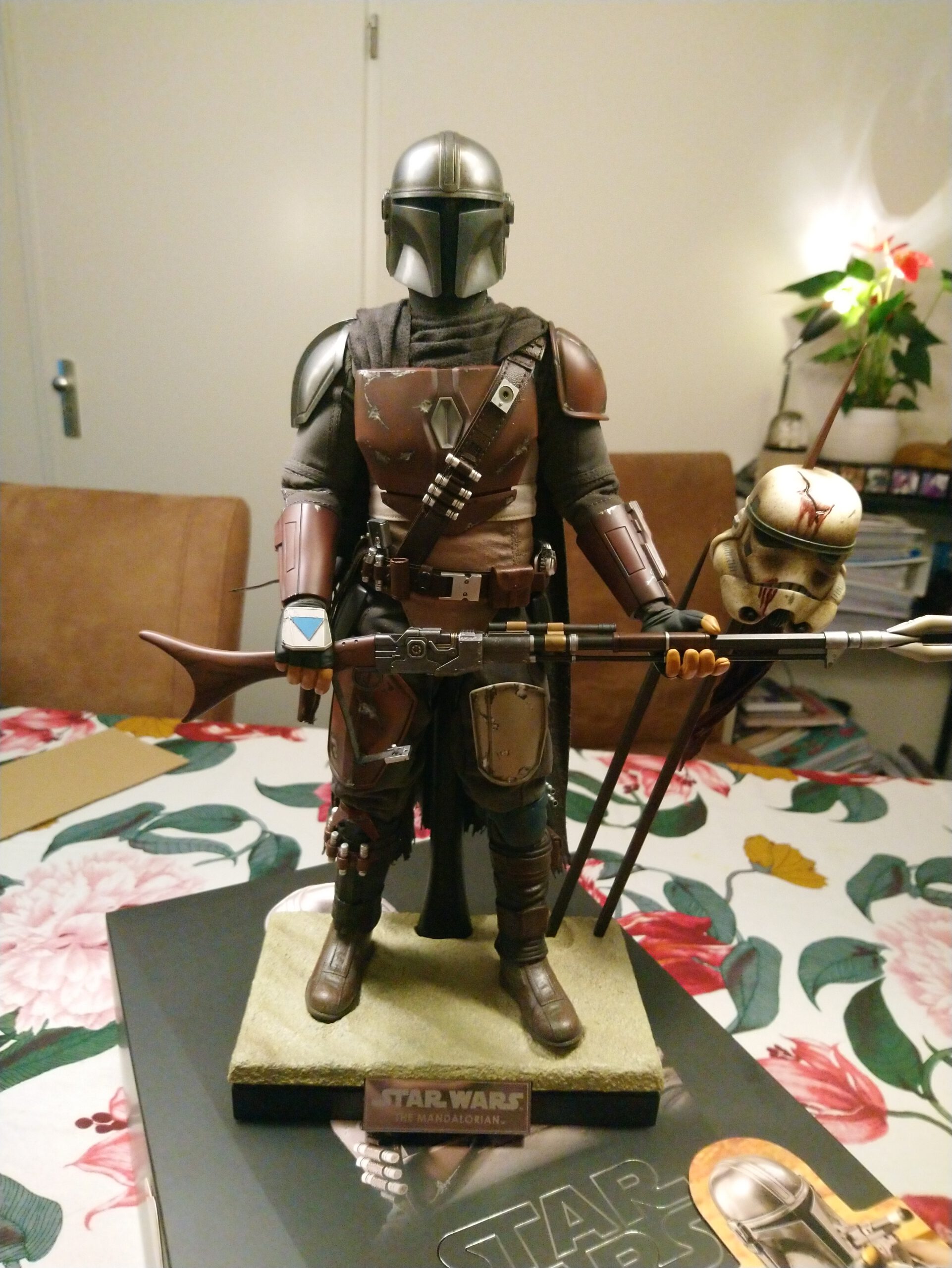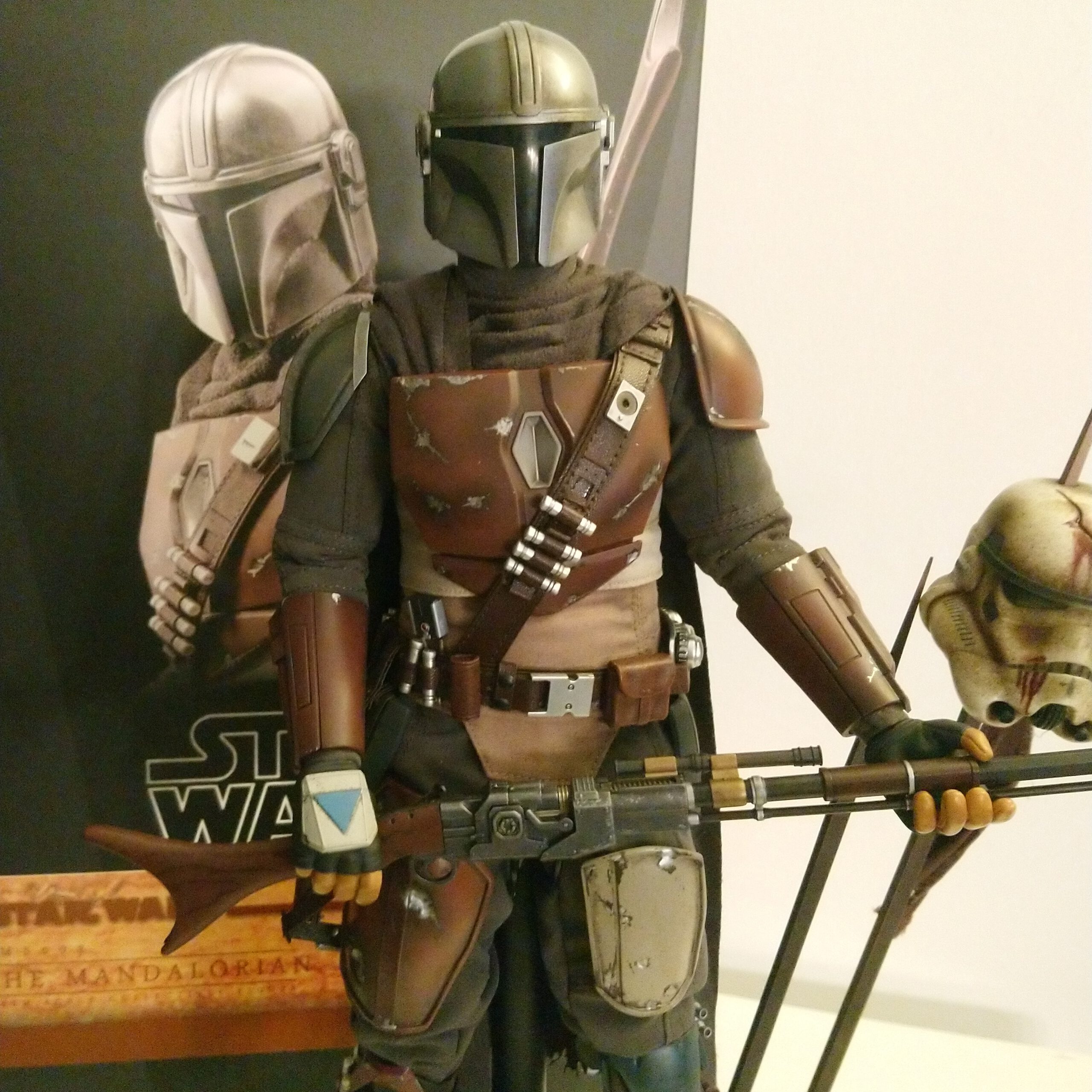 Can't remove his helmet, so no Pedro Pascal underneath but that's fine. I was a bit worried when I had to stick the spikes in the base. They are very snug fit and I was afraid I would break them when using too much force. Luckily for this my SO has a delicate hand. All in all I am really happy with this figure. I plan to do a future photoshoot with all his poses and photoshop a Star Wars worthy background in. That will happen when I finally find my adapter for my DSLR camera. I misplaced it a few months ago and been making photos with my mobile instead.