I hadn't touched the stuff behind the bulkheads for years, but I couldn't ignore it any longer. It really needed a good clean out and I approached it with the philosophy: 'If I didn't miss it, I won't keep it'.
It's a good philosophy to have, because it helped me sort out a lot of old junk while I found some good treasures to keep.
I was hoping a lot of my old toys had survived the course of time, but sadly a lot of plastic had turned yellowish and sticky. Not something you want to give a second life at the charity shop. The pieces that I managed to salvage are going to make another child very happy.
Amid the stuff I am giving away, I found some treasures that I am going to keep.
I had been contemplating to buy a second hand Sindy on Ebay for a while now, not knowing I had one stashed away in the attic. I was overjoyed to find her on the bottom of a trash bag, but her state was very poor. Luckily the dirt wiped off easy and a good spa treatment of her hair gave back her shine and got rid of the stale smell. Scratch that one off my to-buy-list.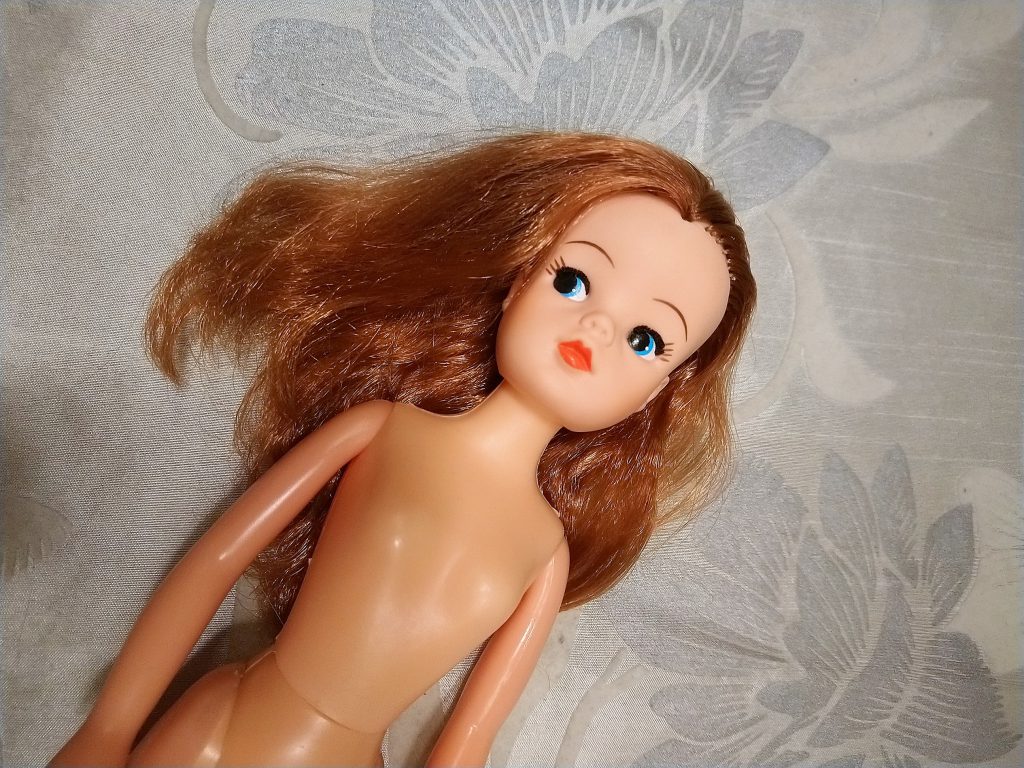 Through another bag I was reunited with my teddies once again. The squeaker of the golden one didn't work any more but I managed to make their coats look like brand new again.
I received these teddies more than two decades ago and they will get a prominent spot in my display cabinet.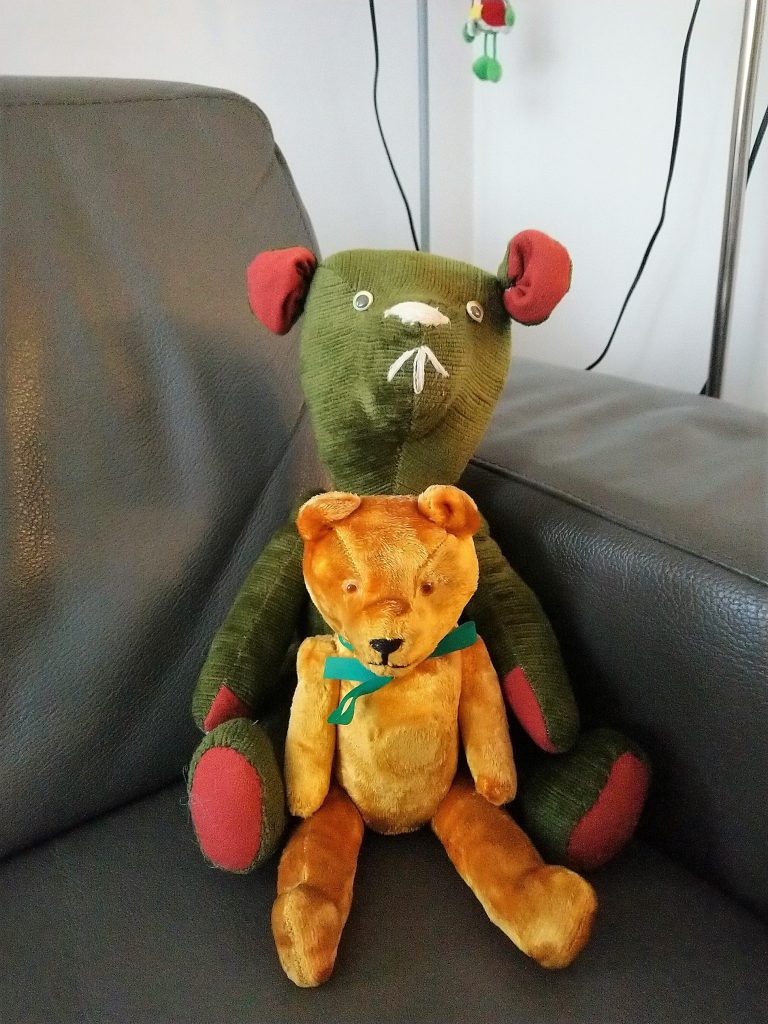 I'm not done with the attic yet, but you need to go with small steps, not giant leaps.