Having jumped up way more in wages than before, I have some a bit more cash to spend on my hobbies. Alas the grail doll that is only up for a lottery week is well outside my allowed hobby budget this period. You will be missed Ludo, the Grey Tail.
I don't spend every penny I own on this, it's a hobby not a means to go bankrupt. Besides my husband doesn't always know what to gift me for my birthday so I do get a little extra $$ towards a purchase from him.
Lately I am into the smaller sized dolls, while my last addition to the collection was a wopping 75cm D=. I will write about this big boy in my next blog.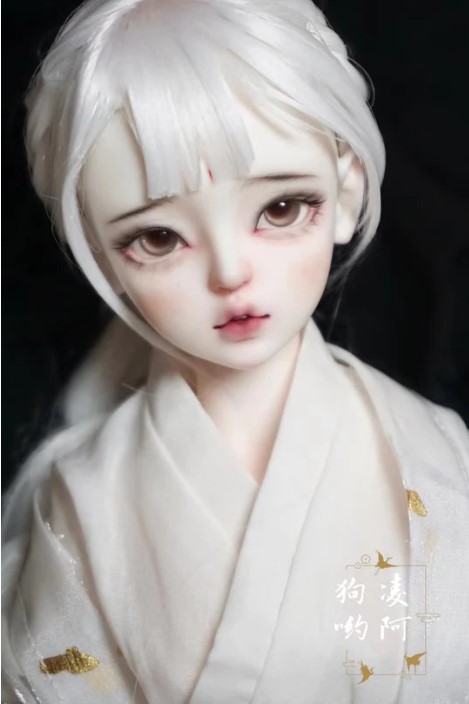 I received the shipping notice of this beauty above. I only purchased her head this time, no body (yep, I deal in body parts XD). Pouty lips is something I really like but I have no idea what type she is going to be. Maybe a red head with freckles, or a brunette. I have a box of wigs and eyes that I can scour through for the perfect fit.

Not sure if I will paint her myself or commission someone else. Can always turn it into a boy, sky is the limit.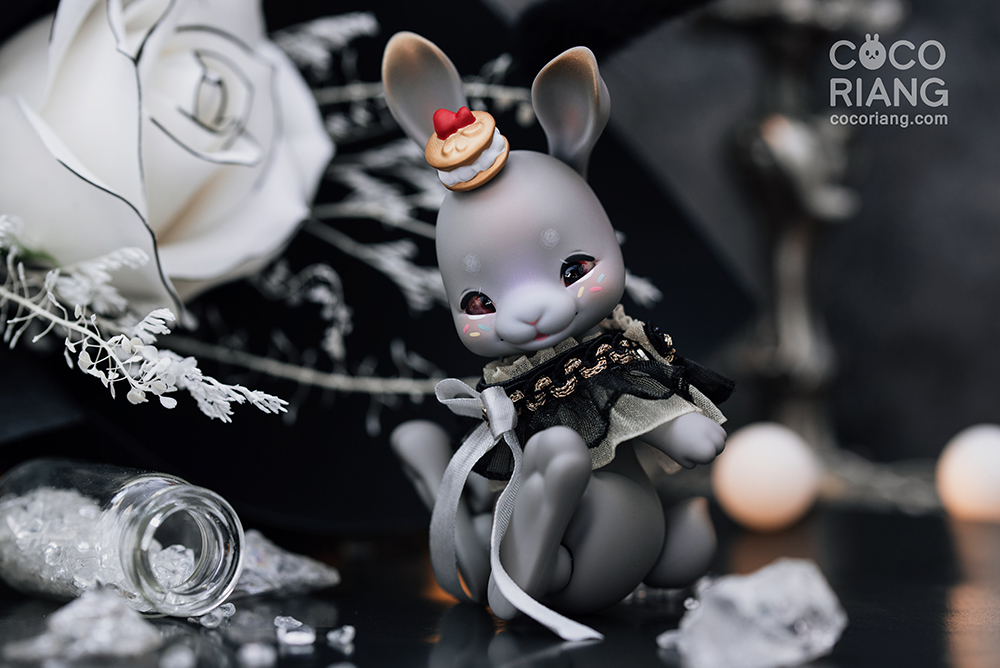 I love the pet dolls created by Cocoriang, I own a fox and I take him often outside for photoshoots. They are really tiny, 7,5 cm and you can easily carry them in a bag. I do need to be more careful and bring a proper carrier as I have rubbed some of the paint off my fox T_T.

I ordered Tobi with the sprinkle face up, I can't do it and Cocoriang's artists are really good with their face ups. I ended up ordering the wrong body (my bad). So he will not have the loppity bunny feet but the fairy body. Will be easier to sew him pants though. Lesson learned here: never order on your phone, can't see for shit XD.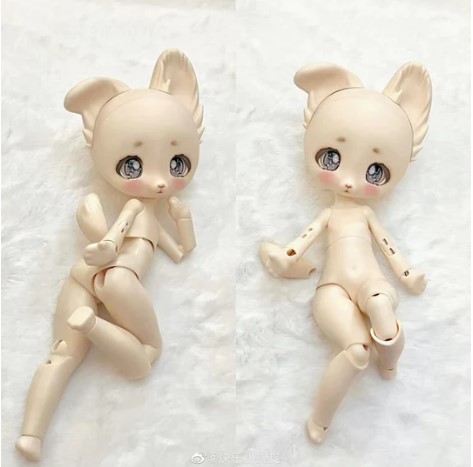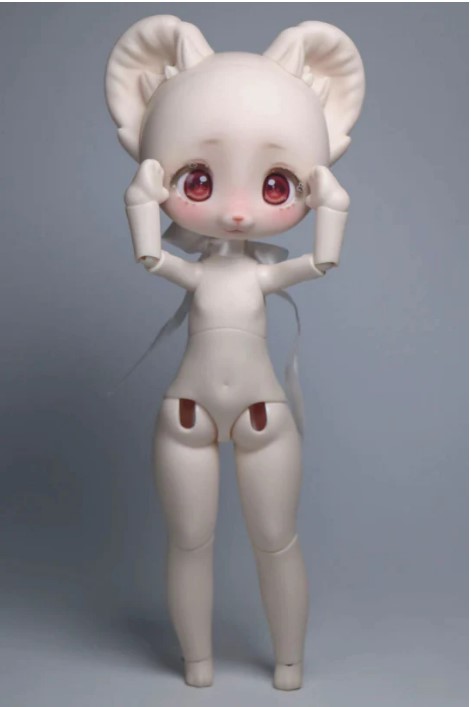 Up next are these two cuties. I first wanted to order one body with all the head and animal parts but why not make them girlfriends?! And I didn't like the third head that was in the set. This is partly gifted by my husband because I was being difficult on which one to pick.

Will I paint them myself? No clue, but dressing them will be not that terrible because I don't need shoes for them. My every day woe is, too many dolls not enough shoes XD. Most of my dolls have long dresses to hide their bare feet.

One of the girls will have heterochromie, I was thinking one blue, one yellow eye. Average production time is 90/180 working days so I have enough time to plan.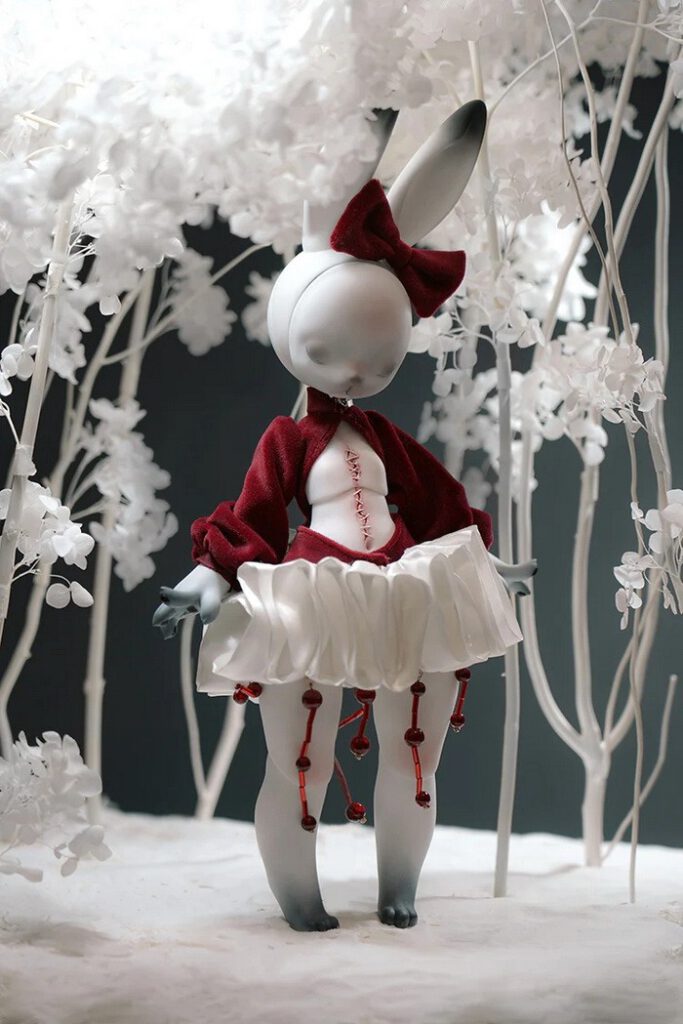 This is the only fullset doll I bought so far this year. Her dress is perfect. I just can't create something like that yet. Sometimes I like to buy a doll that fits the category: deadly beauty. The rabbit mask has wee little fangs and if you take it off, you will see a rabbit skull underneath. Her tail is a rose and yes she has been sew back together.

Sometimes I think up background stories for my dolls, its fun giving them a history. This girl has been an abused pet, hellbent on haunting it's former owner before they are dragged off to oblivion. Last thing they heard was: "Do you want to play?"

The creator made various different outfits for this doll and I'm brimming with ideas so I am eagerly waiting for her arrival. I will have her exact size in my hands so I won't ruin the fabric.
A wine red ruff will look awesome on her, black velvet tailcoat, or golden embroidered waitcoat. What about a music box while dressed up as a tragic ballerina. SO MUCH INSPIRATION!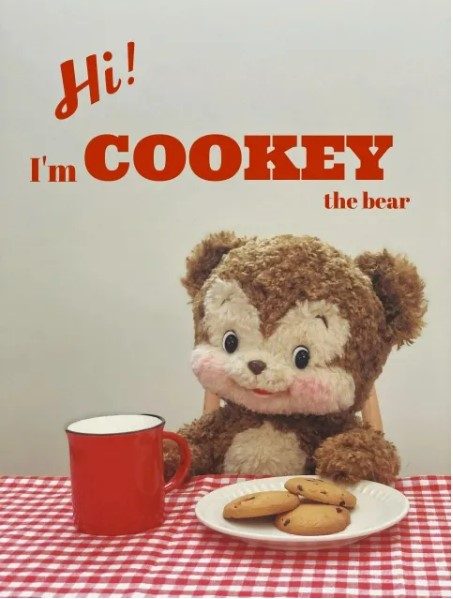 This bear is not an asian ball jointed doll but also not something kids can play with. I adore retro looking plush toys. I was really into the Toysfield brand but sadly they aren't produced anymore. You see them pop up on Ebay second hand for double or triple the price. I am not a big fan of ordering through Ebay, due to the amount of scams that happen on that website. I keep an eye on second hand Japanese websites (they have physical stores), my experiences are better with them.

I already own two retro lambs designed by Jenny. I couldn't skip getting Cookey as a birthday present for myself. I want to take up crochetting again, I've found an awesome guide how to crochet when you are lefthanded and a scarf is pretty straight forward as a first item.

Now that I write this, I realised that I haven't written about my two lambs either. Another blogpost for the future!