The Big Event Doll and Bear Show is one of the conventions I look forward to each year. Normally set in the fall, the organisation decided to also hold one in the spring.
One of the first conventions I went to was held in Rotterdam but they moved to a more central location in my hometown a few years ago. Often I go by myself, but sometimes friends accompany me.
You can find anything here when you are a doll or stuffed animal collector, even some very old antiques which cost a small fortune. I'm always happy to see if there is at least one BJD or Blythe related stand. This time there were four. I always wished I have a big bag of money for these conventions but with Record Store Day and Blythecon EU around the corner I had to keep to my budget.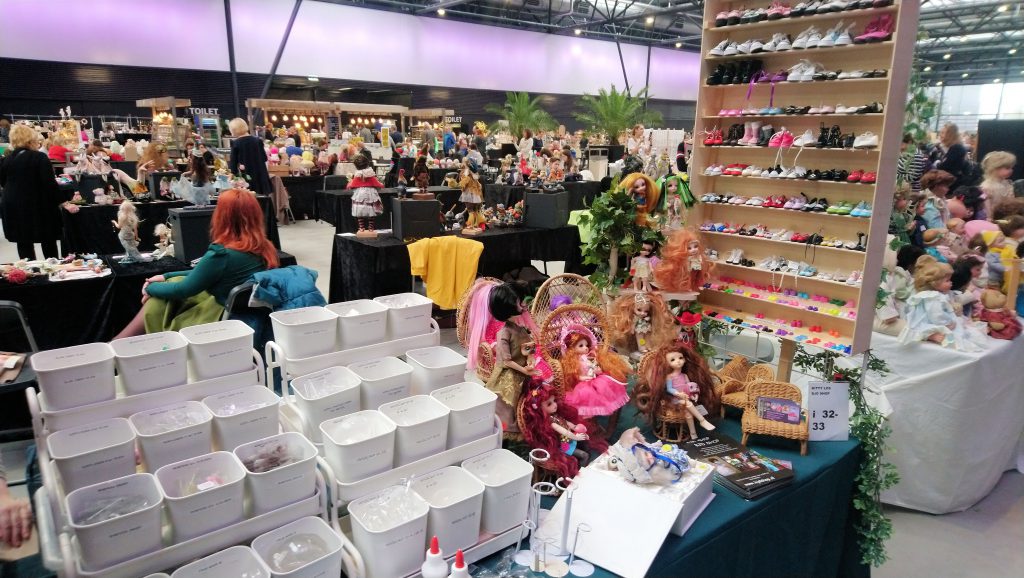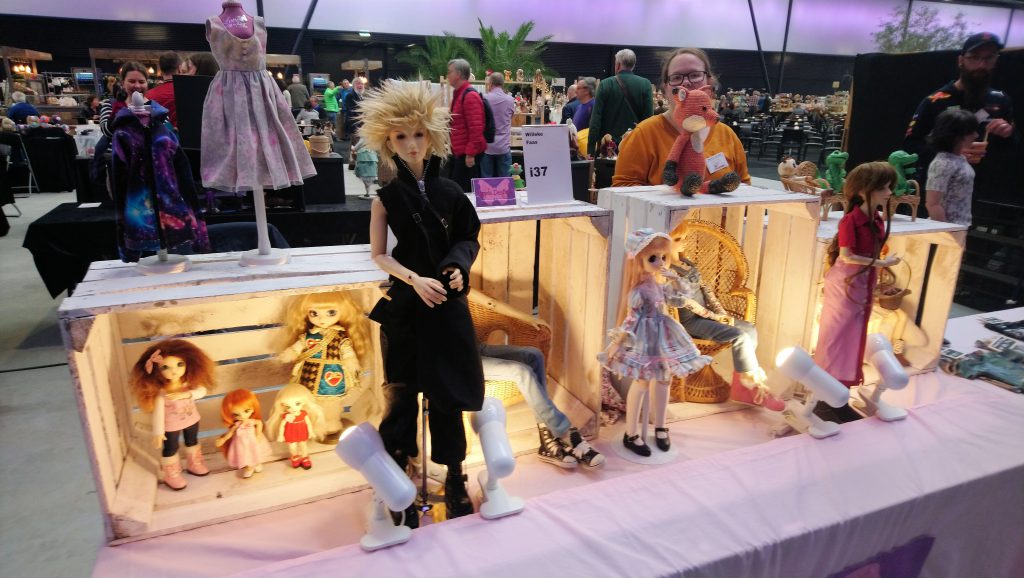 I had been thinking to put my Barbie's on display again, but I needed some nice clothing for the ladies instead of the default Mattel garb. Lucky for me ELENPRIV was also selling at this spring show. I forgot to take a photo of her stand, due to my excitement. But my girls have two amazing outfits. Well worth the price when you look a the quality of the fabric, design and skill.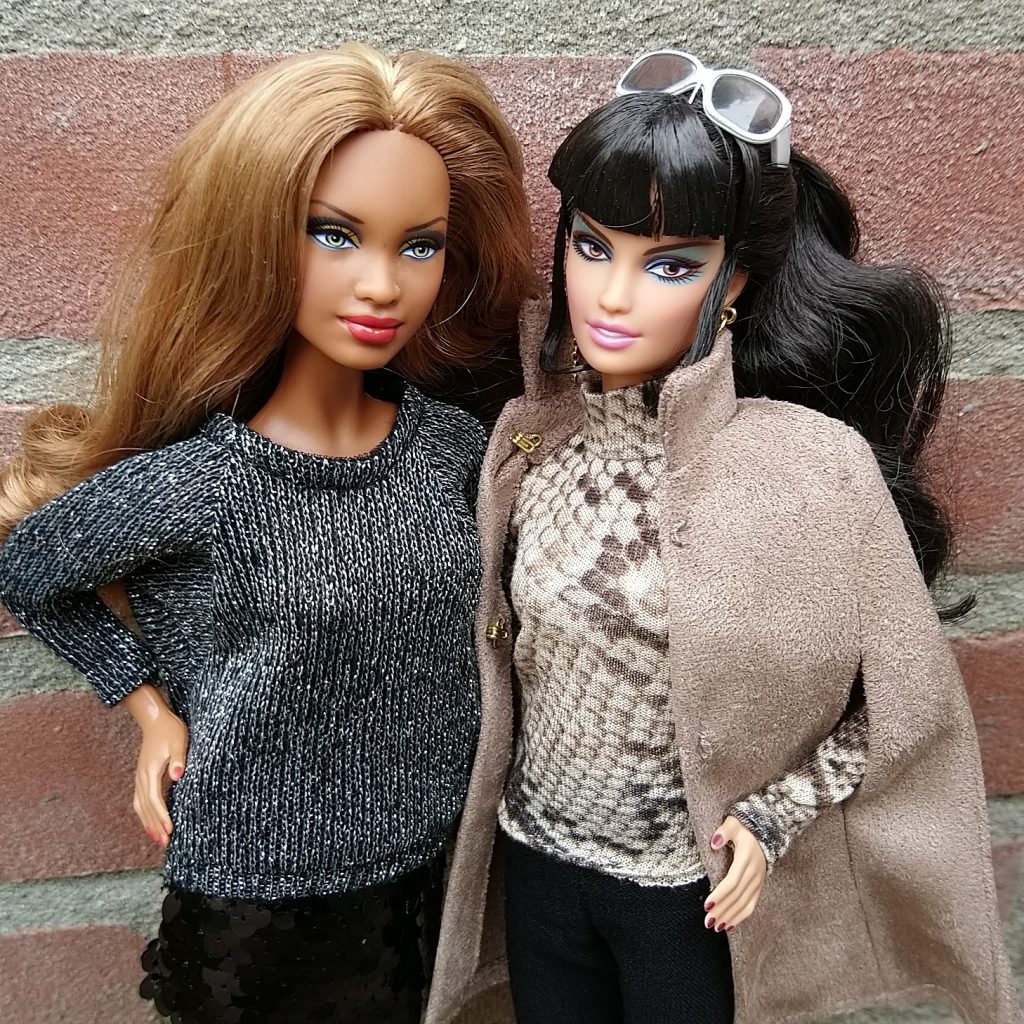 And I couldn't resist to buy another handmade bear. I wanted to take them all home, but that meant I had to rob a bank to do so.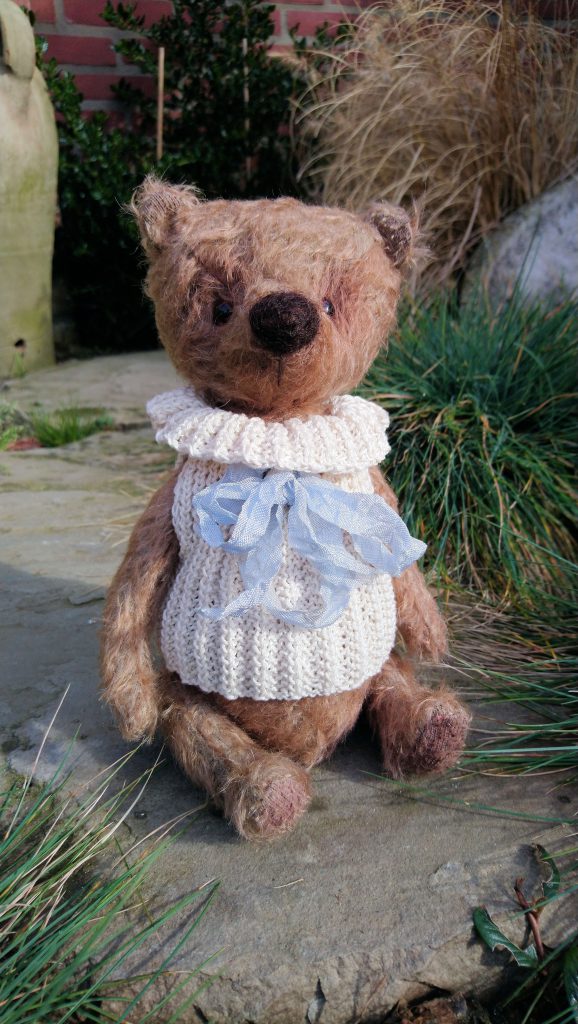 Cheska was also spoiled a little with a new dress but I haven't had the chance to take photos of her yet. Will do so soon.
All in all, a great Doll and Bear Show – Spring Edition for me. Bought some great outfits for my girls, a new handmade bear and had the chance to chat with some friends. Can't wait for the Fall Edition.