Slowly but surely I am getting back in my flow again, I even found joy again listening to my records. I had been neglecting them for a few months now after I got seriously ill.
Looking at my Discogs account I have 110 records in my collection, which is compared to other people, a very small collection ;). But I'm still damned proud of this collection.
Today I felt listening to Stromae, a Belgian musician, rapper, singer and songwriter. He quickly rose to popularity after releasing 'Alors on danse', released two albums, preformed all over the world and then dissapeared from the music scene.
Later on I read he was suffering from anxiety and chose to avoid public appearances and I get this. Not long ago I had a panic attack and the aftermath gave me days of anxiousness. An experience I'd rather live without. It might be the current state of affairs that added to my anxiety for it to act out. But I've been reading good things about Paul (Stromae), that he is settling for some projects and even if he doesn't come back to music we will still have what he had produced before.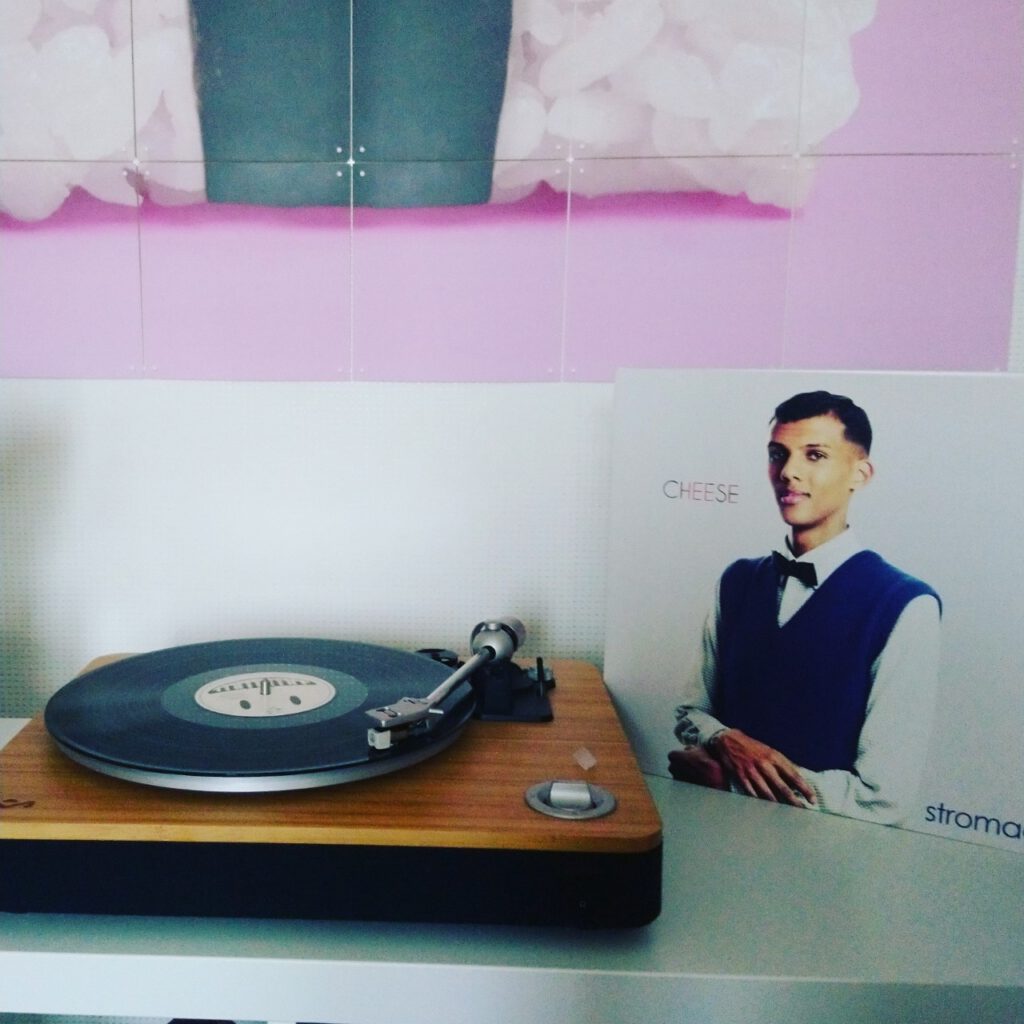 I never got Cheese at release but a few years later. I was a CD person until I bought my first record player in 2014/2015. And I actually recieved Cheese as a birthday gift after I ran out of ideas and my father suggested this as a gift. He was actually a big Stromae fan and would tell me with much enthusiasm how he interprets his songs. Yea, so I tend to play Stromae's music more when I am missing my father. He used to tell me to keep my chin up and not let people drag me down.
My fav songs of the album are Rail de musique, Summertime and House'llelujah. I have to agree with what critic Molloy Woodcraft said: "He combines 90s electro synths and beats with a laidback delivery to the mesmeric effect" His music is very laid back, normally I cannot listen to electronic or house music when I am in a stressed mood but Stromae just gives of the mellow vibes of house.
With House'llelujah I imagine a priest giving a sermon at a house party. Blessed be the Church of EDM lol.