Sometimes I check certain Facebook groups while waiting for my lottery win Dollfie Dream Kizuna Ai to be shipped. I am not really an active participant in discussions on FB, just a lurker. I did post that I won the lottery bid just because, no real reason too but I wanted to be a bit more active. FB has grown to become a massive pain in the rear for me, lots of negative energy which is not good for a person like me. So I just lurk but I wanted to be a bit more active in the doll hobby since Covid-19 has hit us globally.
My plan this year would be visiting the Volks store in either Tokyo or Osaka and build my own custom doll but pandemic hit and travelling to Japan is not an option anymore (even if I could, I just didn't want to travel with this shit still running free in the world). That was the main point for joining the lottery. First ever and I won, weeeeee. I had to wait a week for the results to come out and waiting with others was quite fun. We kept discussing our plans with our new girl.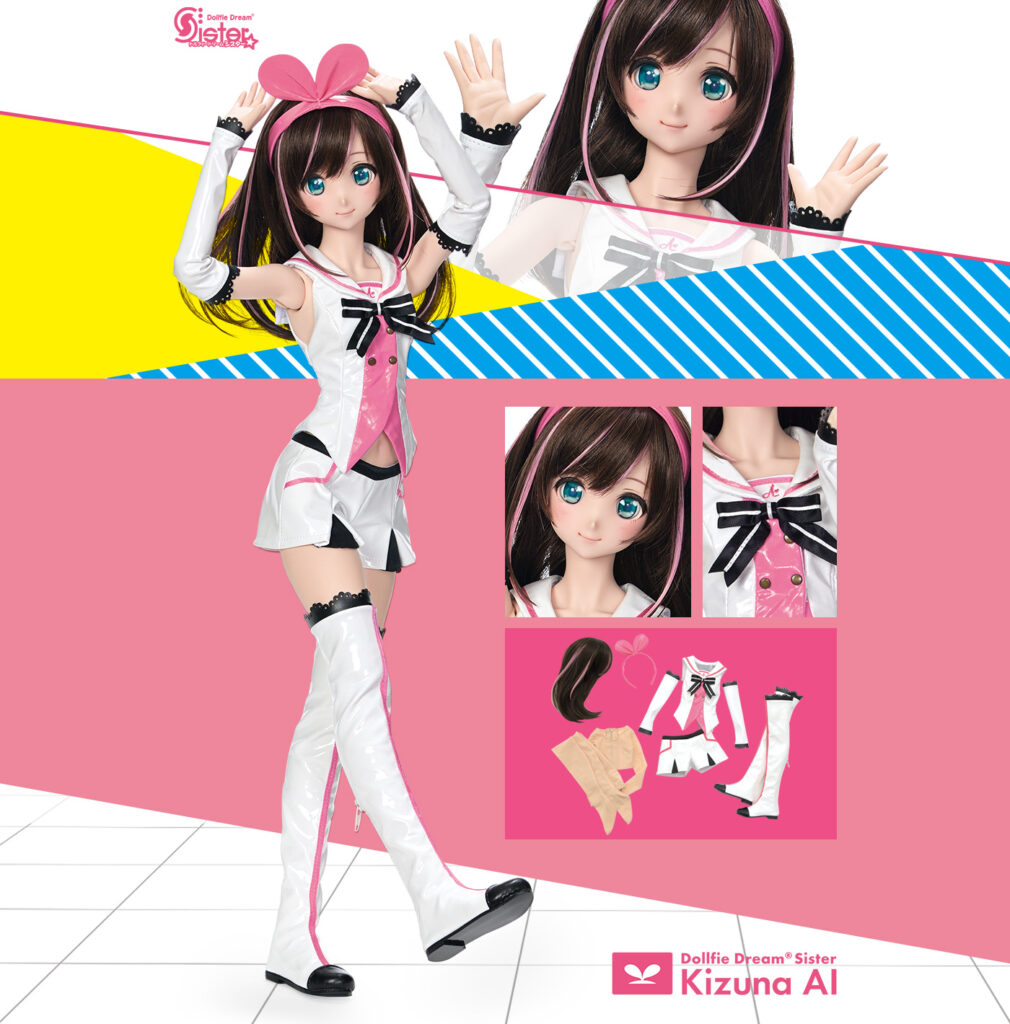 After the results came in, some were really disappointed but if you lived in the USA, you could still join the Volks USA lottery. So Americans and Canadians got a second shot at her. Some people were already putting out threads to buy Kizuna Ai if you changed your mind while you wait for her to be shipped. It took a month between the announcement of the results and the shipping of the actual doll.
In one of the threads the discussion about scalpers came up. Scalpers are people who buy up much wanted items to resell them at a higher price. You have these fuckers in any consumer field: tickets for concerts & festivals, sports events and products. You wonder how they do it in the doll hobby as some items are limited to 1 per person. Well here is how: on a live event at one of the stores the scalpers pays others to stand in line to claim the doll. I've seen a video of a guy passing out a wad of cash to around 8 girls waiting in line. Infuriating. Online lotteries is the same practice, he has others set up accounts and uses them as mules for the transaction and shipping.
The main problem with this is as long as suckers keep paying the scalpers for overpriced stuff, they keep doing it. Back to the discussion because some of the members said they really need to have this girl. I mean I am lucky but I have missed out on preorders before and I'm just a stubborn bastard because over my dead body I will pay double or even triple the price. But discussions like these make me retreat again from FB-communities. You can't change their minds if they want something at all costs and just leaves me annoyed.