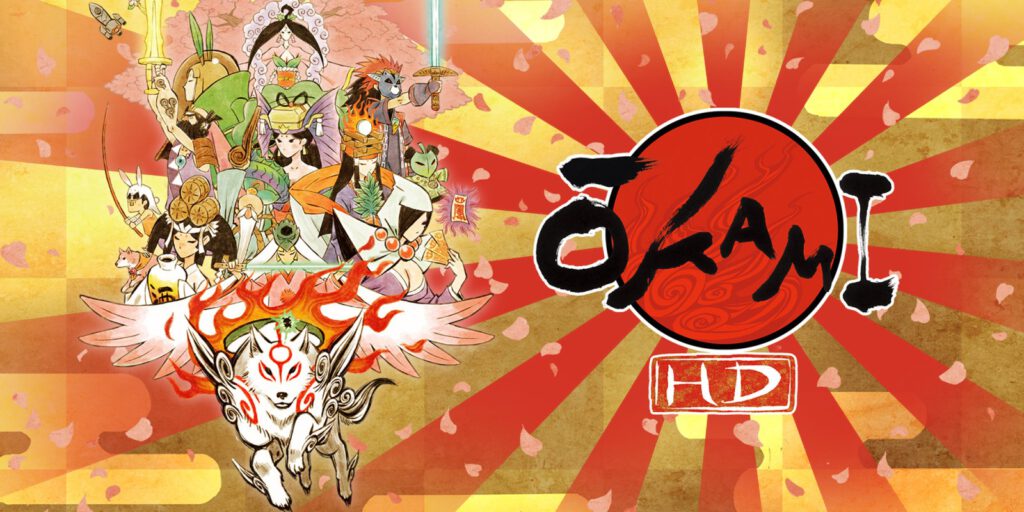 Since the game came out on the Nintendo Wii I have been a big fan of the character Amaterasu. I even bought the ports to PS4 and Switch when they came out. It's just such a fun game with a different playing concept. You need to beat your enemies with strokes of your Celestial Brush and other Celestial weapons like the Glaive, the Rosary and the Reflector.
So when Good Smile Company announced their version of Amaterasu in the form of a Nendoroid I had to jump the band wagon. The problem with me an Nendoroids is that I am running out of cupboard space. XD So I limited myself to only buy the cool ones like Hatsune Miku and some of my favourite game-characters. If they going to make Final Fantasy XI or XIV ones I am screwed.
I ordered them either directly with Good Smile or my go to Japanese store AmiAmi. Good Smile sometimes throws in a bonus item like keychains or stickers. So it really depends on what is added from what place I will ordered it.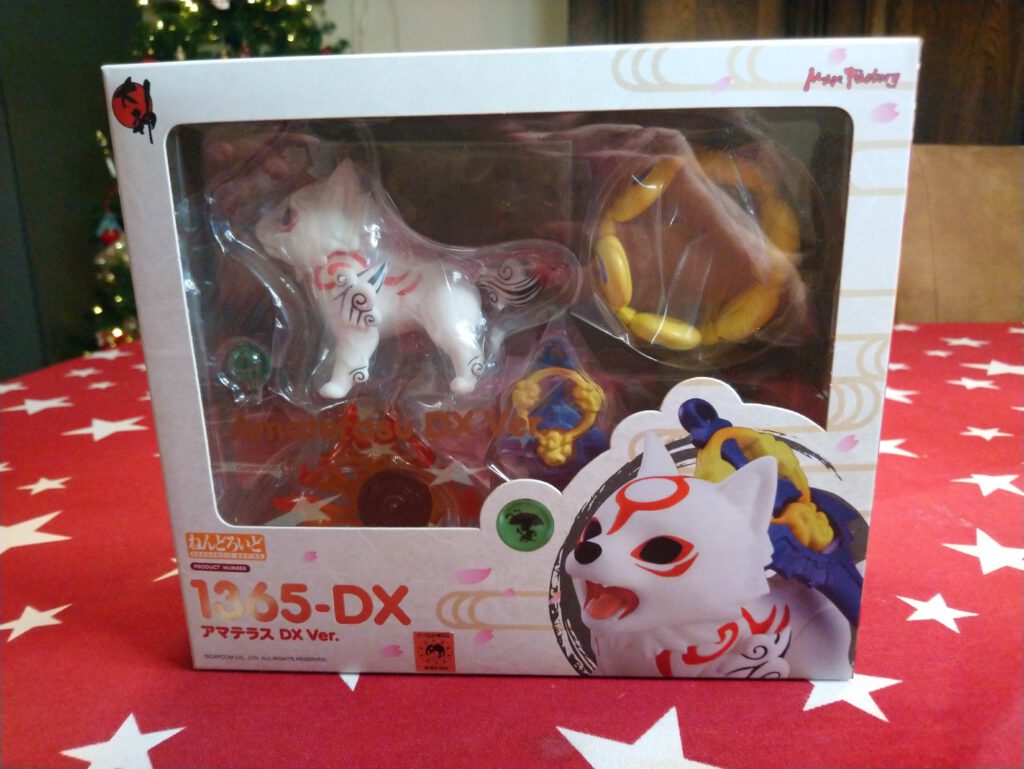 Good Smile released two versions: the regular one and the DX version. The DX version has all Amaterasu's weapons so I opted for this version. Can't have the Goddess of the Sun without all her weapons.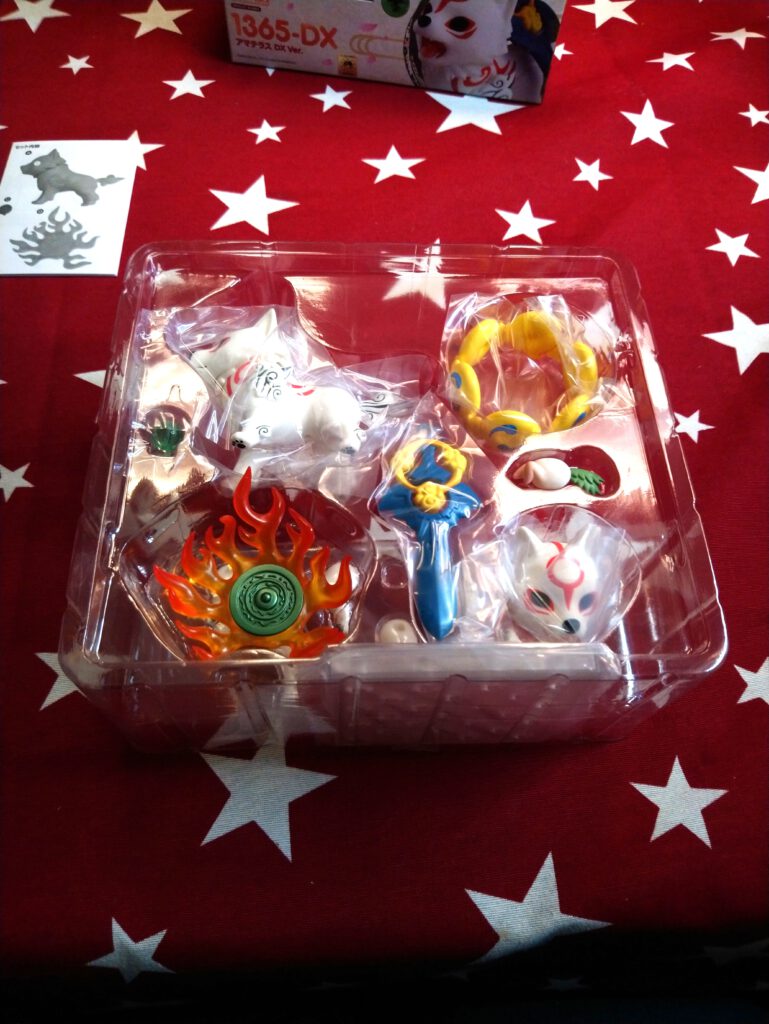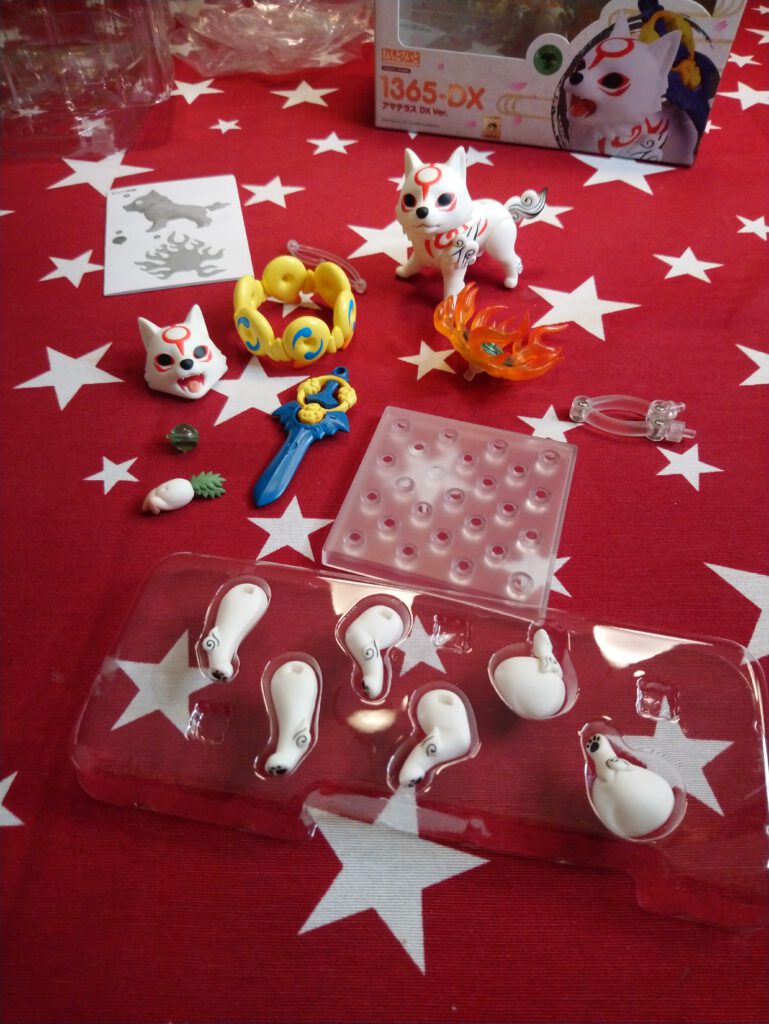 All Nendoroids come with several option parts to be able to change the expression or stance of the figure. The open mouth lets you hold a sexy turnip or just howl a battle cry. You are able to let Amaterasu sit while listening to the annoying Issun. He is the little green orb that is your guide through the game.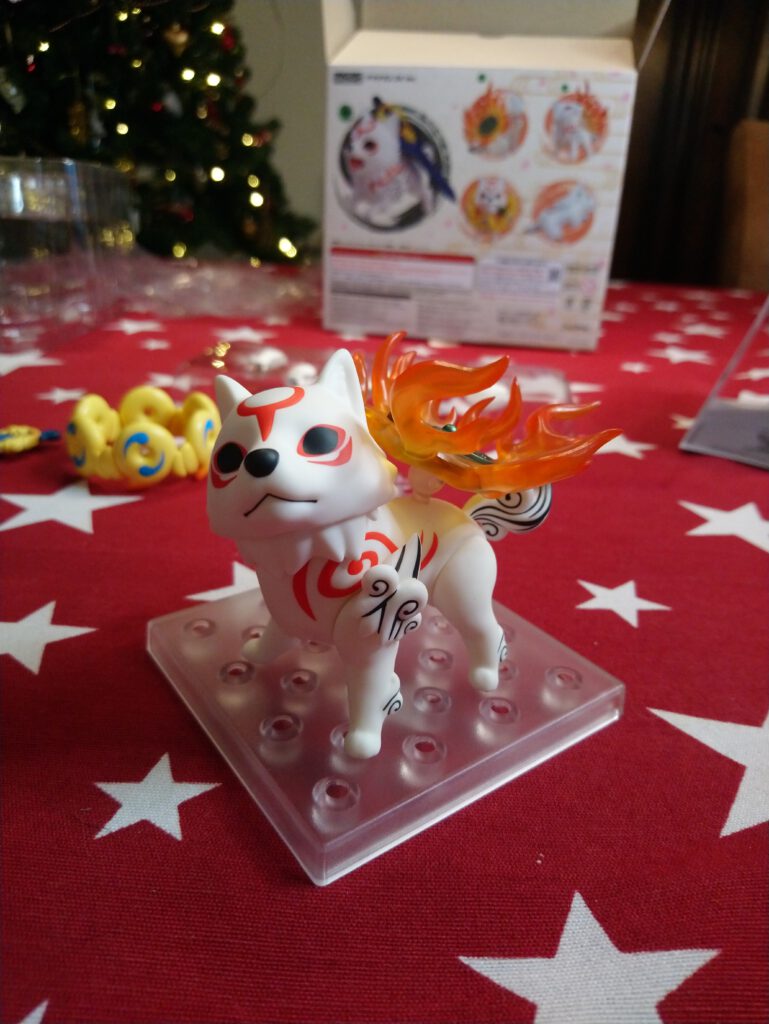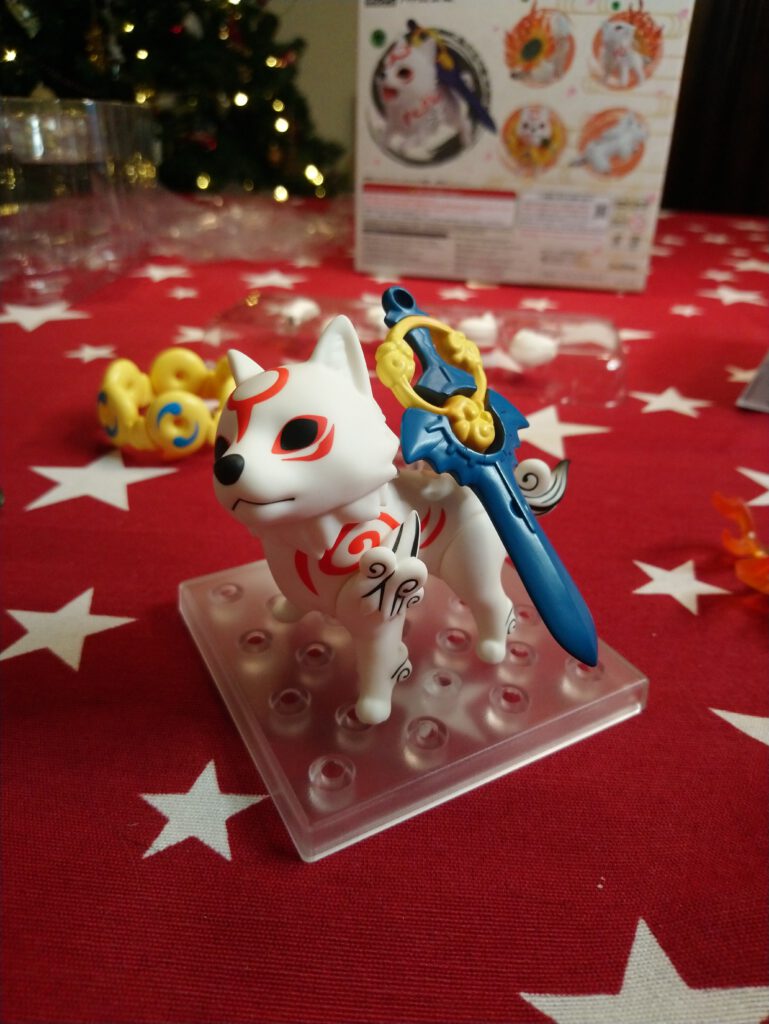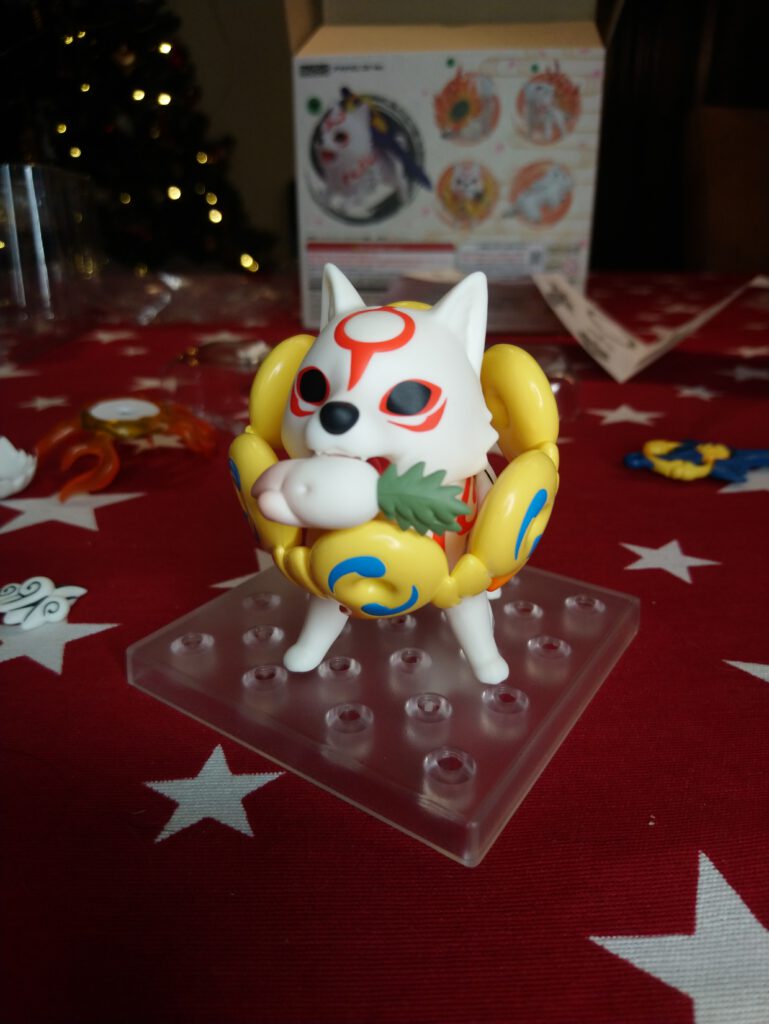 I will display her in a running stance with Glaive. Just because the Glaive is my most favourite weapon in the game.