It is always hit and miss with AliExpress when purchasing stuff for dolls. Dolls I will never buy on Ali, as most of them are recasts.
Recasts happen when somenos purchases a doll from a sculptor and then copies it for anyone who wants to have it cheaply, selling it for a much lower price. Usually the quality is inferior and.. well.. the design is stolen. So no dolls bought on Ali for me.
For other stuff like doll clothes and shoes, you'll sometimes find good quality on there. Lately I've noticed people reselling stuff from Ali on Etsy for a higher price. Heck, I even saw people resell a toilet bag bought on Ali for €2 for €9,95 on Bol.com. It's not against the law but it is annoying, especially when you find out the quality sucks afterwards. So with doll clothes I am a bit cautious when buying for the first time from a new seller I discovered on Ali. Losing €10 on a skirt for a doll that looks terrible isn't a complete waste of money.
It is quite hard to find fitting clothes for my Smart Doll and Dollfie Dream as they have anime features, extremely long legs, tiny waists and sometimes huge breasts. I try to keep the chest size small or medium, as I really don't like the big ones, unless I can cover it up with clothing. My normal SD clothing doesn't really fit my anime style dolls as they are too wide and sometimes too short. So slowly I started building up my Smart Doll and DD clothing collection. First try out was with WAW Dollhouse and from them I bought an inexpensive skirt that costed me €10,01 in total including shipping.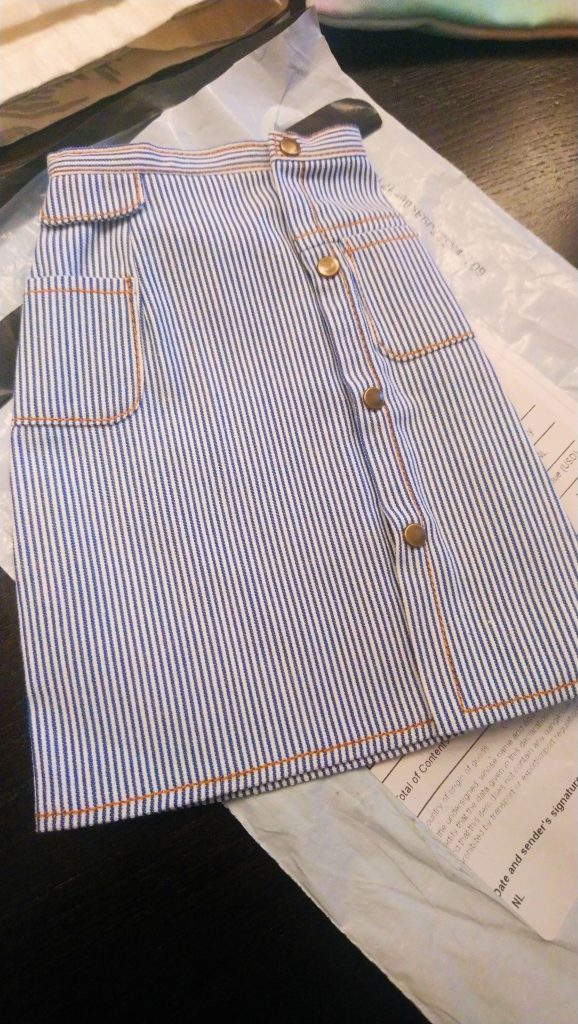 I am surprised by the quality of this skirt. The fabric feel sturdy to the touch and the finish in brown stitching is done neatly. It has two functional pockets and the final finish was done with a overlock machine. For this type of quality I would have gladly paid more for this skirt. For the record, I have spent over $100 on a single outfit for dolls.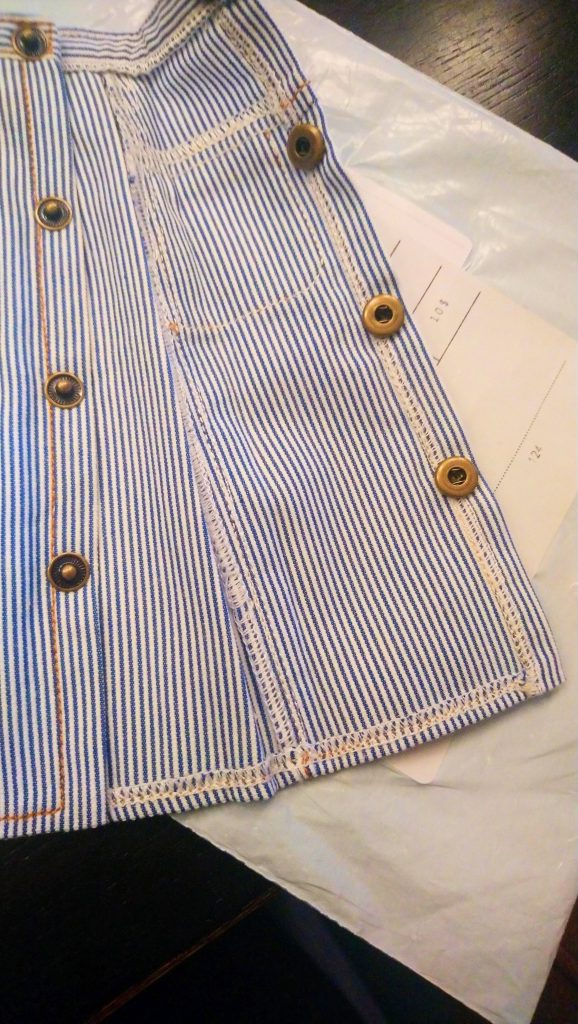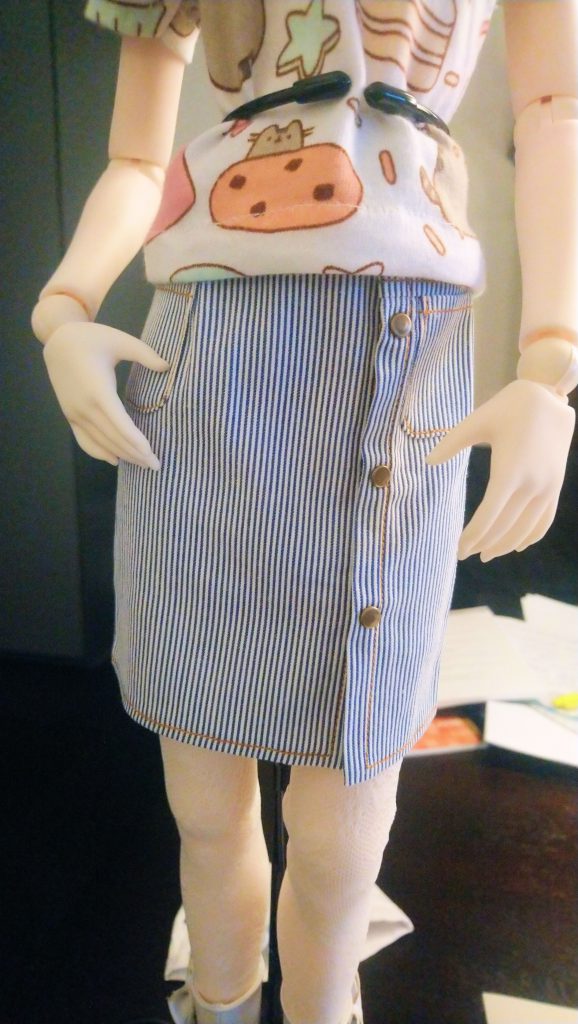 The waist is a bit wide, but I cover it over with t-shirts or sweaters. The store had two versions: the white with blue stripes that I bought and a darker denim. The darker one goes on my next to-buy-list along with a few other items now that I tested the seller. All and all I am very happy with my purchase and will definitely shop there again.