Today I woke up to the news that the mangaka of Berserk, Miura Kentaro, passed away on the 6th of May. And I was devastated.
I grew up with Berserk when it was released in 2003 by Dark Horse, together with Blade of the Immortal, it was my baptism in the world of Japanese comics. I was blown away by the work of detail in this dark fantasy world. The story was gripping, the style made you crave for more. Miura-san had me hooked on manga.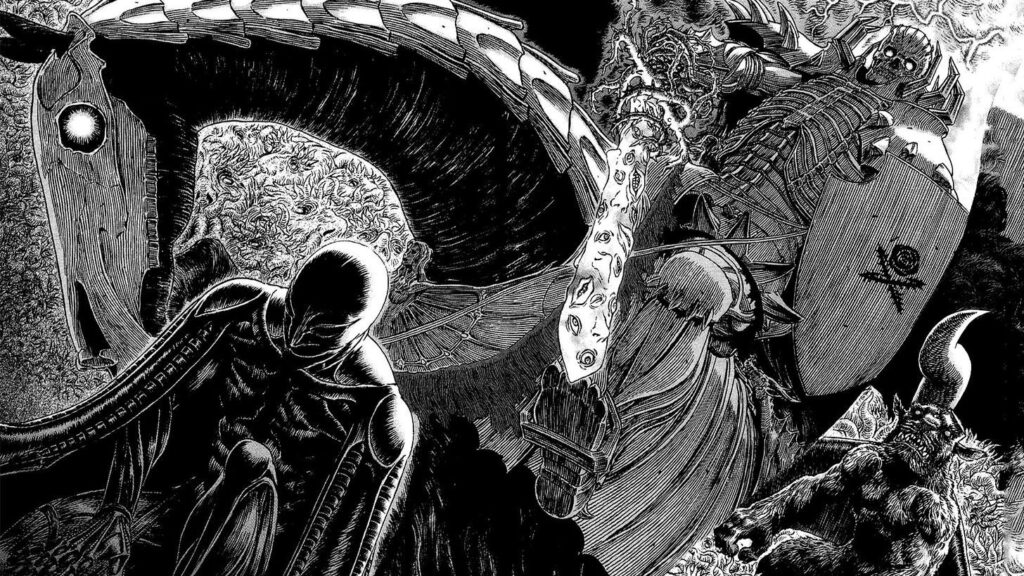 The joy I felt whenever a new volume came out and when I read the last page the tension harsh waiting game began for the next release. I wasn't that active on the internet and the community in the Netherlands is very small, because I am not a big fan of going to anime-cons. The crowds just do me in. But I had a coworker with whom I could chat and speculate about the story's progress.
When I grew older Berserk stayed with me. But you also find out the dark side of being the mangaka of a popular series. Your publisher wants a steady schedule in which you deliver quality work. And these schedules in Japan are insane. Look at Shonen Jump that comes out weekly, which means if you are serialised in that, you need to deliver a new chapter once a week. It's crazy. Sadly, so many mangaka had to take a long period to recover their health. And with Twitter these days, they are exposed by the disappointment of their fans when their favourite series is on hiatus. Some comments are outright vile.
Miura-san struggled with his health and trying to keep fans happy. And now he is no longer among us. I have a deep respect for this man. Mangaka's have assistants to help them but this is not an easy life. They often crunch together to make the deadlines pulling many late nighters. He wanted his staff to be able to have a family life and he gave them the chance.
Just wished he looked out a little bit more for himself.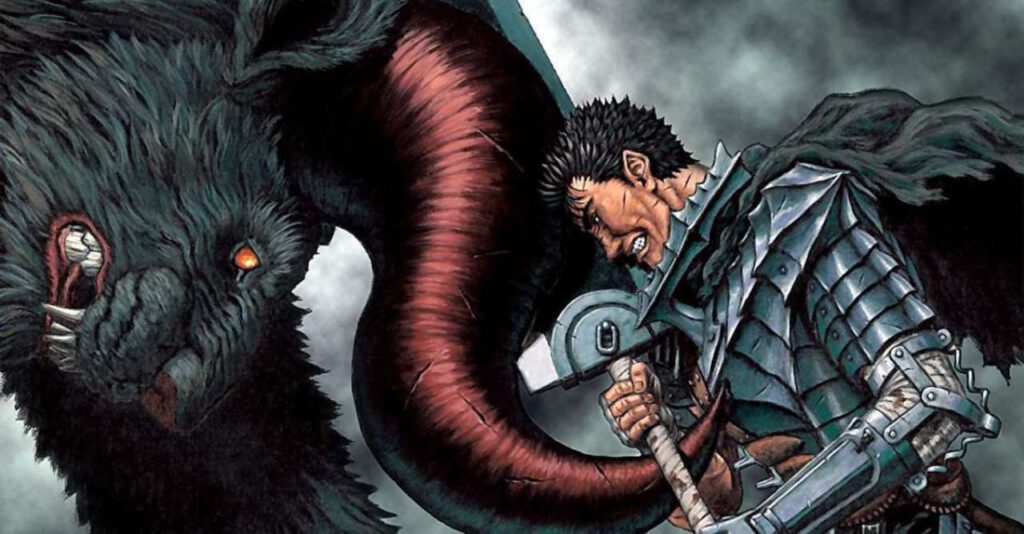 I shouldn't read the comments on Twitter under his respect posts, but sadly I did and still some fans don't understand and called him lazy for not keeping up with the schedule or taking breaks. Crying about what will happen to the story. For me the story ended when Miura-san passed. I don't need more. I'll cherish what he has given me.
It reminded me of the time the wonderful Terry Pratchett passed away. I was blessed to have met him in person, we had a little chat about how his books gave me joy. I didn't want someone else to finish his books, I was fearful that they couldn't carry the spirit he had. So when I heard that in his last will he asked for his hard drives to be destroyed by steamroller my heart made a little jump. That's the Terry Pratchett I know and love.
I have a few mangaka left on my list that give me the same joy as Miura-san. I hope they look out for their health.